Chengdu pet cafe latest in nationwide boom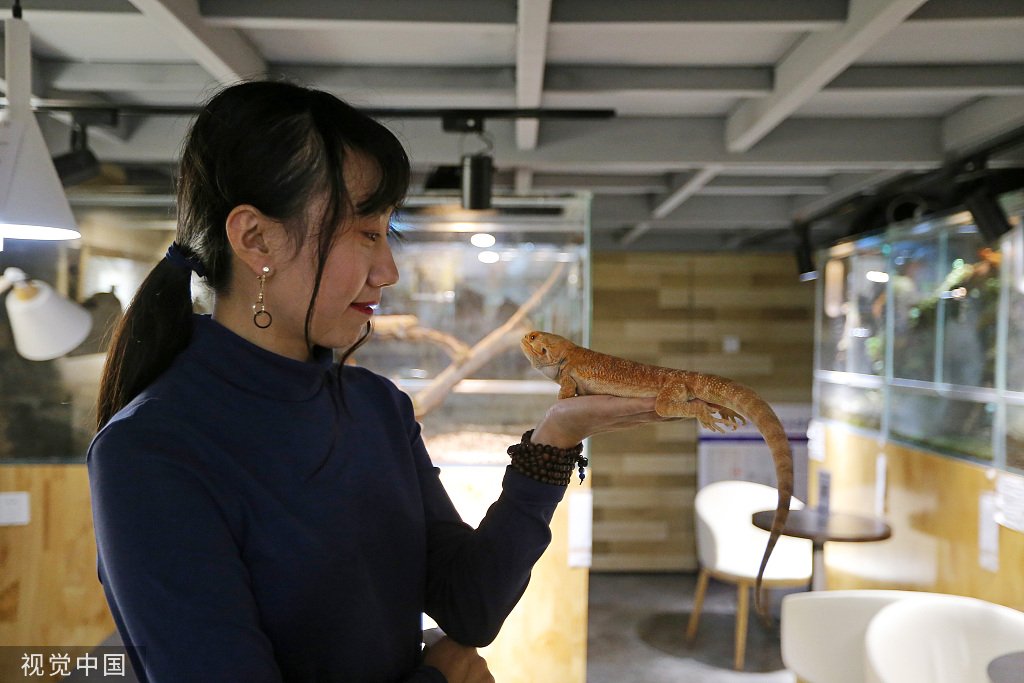 As the pet business carves its way into the nation's economy, the combination of pets and catering has become incredibly popular in many cities throughout China. For curious customers, pet cafes themed with cats and dogs alone can no longer keep up with their tastes.
In Chengdu, Southwest China's Sichuan province, exotic species like hedgehogs, lizards or even alpacas have become the trend for some cafes as the latest marketing approach to attract customers.