Taiwan co-op deal will likely not be renewed
Share - WeChat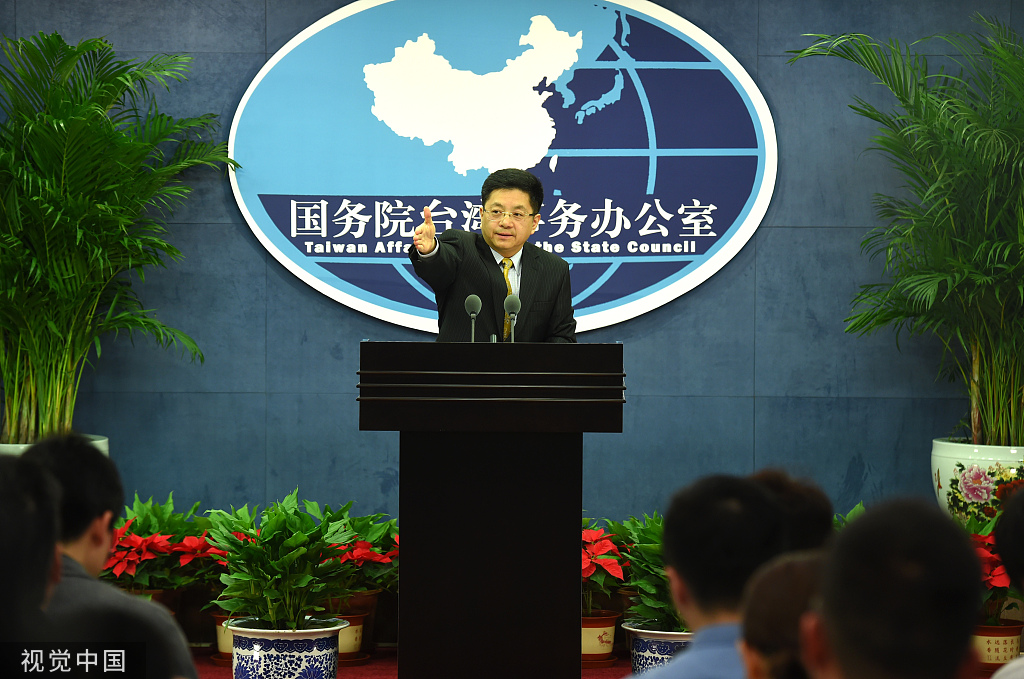 Ten-year agreement with mainland has helped many companies on island
A cooperation agreement across the Taiwan Straits that has benefited the island for about 10 years is likely not to be renewed when it expires in June, the Taiwan Affairs Office of the State Council, the mainland's Taiwan affairs authority, said on Wednesday.
The mainland and Taiwan signed the cross-Straits Economic Cooperation Framework Agreement in 2010, giving duty-free preferential policies to over 500 kinds of Taiwan products exported to the mainland.
By the end of June, the mainland had cut tariffs on goods from Taiwan by a total of 37.5 billion yuan ($5.3 billion) under the agreement, according to the office.
Since the signing, the mainland has fulfilled its commitments to ensure implementation, said Ma Xiaoguang, spokesperson for the office.
"In particular, it has brought substantial benefits to small and medium-sized enterprises, farmers and fishermen on the island," Ma said.
From 2010 to 2018, Taiwan's agricultural exports to the mainland under the agreement tripled, and the mainland has become the largest export market for Taiwan's agricultural products, the office said.
"Unfortunately, due to reasons known to all, the negotiation on the signing of the follow-up service between the two sides has been interrupted. The agreement cannot benefit more Taiwan compatriots," Ma said.
"It is clear who is working for the benefits of the compatriots on both sides and who is working for their own political gain to harm the interests of the peoples," he added.
Zhu Songling, a professor at the Institute of Taiwan Studies at Beijing Union University, said the cooperation framework, which plays an important role in the island's economy, was signed based on the 1992 Consensus, embodied with the one-China principle, the common political foundation for cross-Straits ties.
As the Democratic Progressive Party, the ruling party of the island, has refused to recognize the consensus, the foundation for the two sides to negotiate the agreement's renewal was broken, Zhu said.
The term for the island's leader, Tsai Ing-wen, ends in May.
"If she wins reelection, it will be impossible for the two sides to renew the document when it expires in June."
However, Taiwan residents who study and work on the mainland can still enjoy the preferential policies, known as "31 measures", which were unveiled by the mainland last year.
The measures, covering fields of industry, finance, taxation, education and healthcare, are aimed at sharing the mainland's development opportunities with Taiwan.
Because of the policies, Taiwan filmmakers participated for the first time at this year's Golden Rooster Awards, a famous film festival held on the mainland.
"It is an embodiment of the preferential policies for Taiwan residents," Ma said, "The mainland remains committed to promoting cooperation between filmmakers from both sides to improve the film sector of the Chinese nation."
A conference for entrepreneurs from across the Straits will be held from Sunday to Tuesday in Nanjing, Jiangsu province.