Mainland removes billions of USD in tariffs on goods from Taiwan under ECFA: spokesperson
Share - WeChat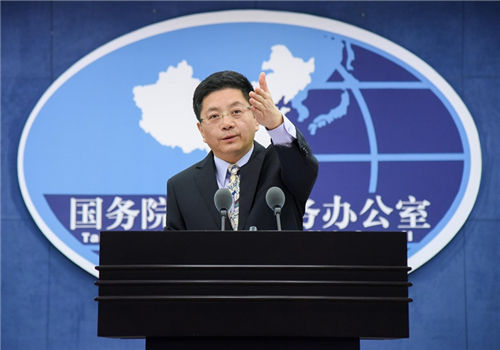 BEIJING - The Chinese mainland has removed 37.53 billion yuan ($5.32 billion) of tariffs from goods of Taiwan as of June this year since an early harvest program of a cross-Strait economic pact took effect in 2011, a mainland spokesperson said Wednesday.
The early harvest program of the Economic Cooperation Framework Agreement (ECFA) has also notably benefited small- and medium-sized businesses, farmers and fishermen in Taiwan, said Ma Xiaoguang, spokesperson with the State Council Taiwan Affairs Office, at a press conference.
Under the early harvest program of the ECFA taking effect from January 2011, the mainland first reduced and then eliminated tariffs on 539 items of Taiwan goods while Taiwan did the same on 267 mainland products.
The export of Taiwan's farm produce to the mainland, listed in the ECFA's early harvest program, has tripled from 2010 to 2018, making the mainland the largest export market of farm produce in Taiwan, Ma said.
"For reasons we all know, the agreement on service trade under the ECFA was signed but failed to be implemented, and following negotiations about the ECFA were forced to stop," Ma said when commenting on Taiwan's mainland affairs office's recent statement on the ECFA.
"It is obvious to tell who is working to improve the wellbeing of people across the Strait and who is undermining ties in exchange for its own political interests," he said.