Fishing industry brings fortune to island residents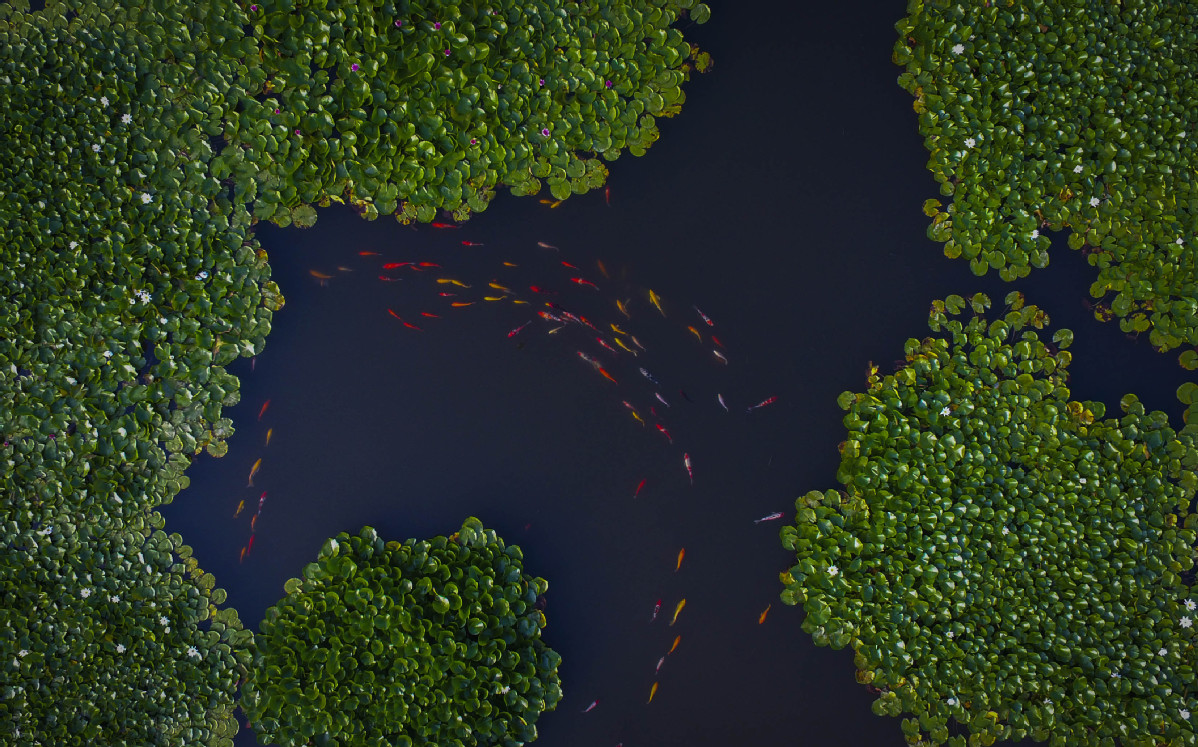 In recent years, Weihe, a village on an island in Weishan Lake, has become a well-to-do settlement, where the average annual per capita income is 30,000 yuan ($4,230).
In the 1980s and '90s, most of the residents lived on just 1,000 yuan per annum.
Sun Maodong, Party secretary of Weihe, attributed people's improved lives to the lake and the fishing industry that is a major employer.
To reach the village from Weishan county's urban area, visitors need to drive to a dock and then travel across the lake by boat.
The trip is a pleasant experience, especially in summer and autumn. Accompanied by a refreshing breeze and bird calls, visitors travel through watercourses that have large expanses of reeds on both sides, until the boat suddenly emerges into a seemingly endless expanse of water covered by large patches of lotus.
Approaching the village, visitors can see boats pulled up onto the shore and the residents hard at work; some knitting fishing nets, others picking water chestnuts.
"The clean water has brought fortune to us," Sun said, adding that he was born and grew up on the lake.
"I lived with my family on our boat, and spent all day on the lake catching fish when I was a child," the 56-year-old said.
At the time, Sun and his family had no fixed abode, so the places where they could catch fish were their home.
"The lake was heavily polluted during the late 1980s and early '90s. The fish and plants all died because of the pollution, leaving us living in poverty," he said.
He noted that Weihe was probably the poorest village in the county at the time.
Since the late '90s, the lake's environment has improved steadily, and in 1997, electricity became available on the boats for the first time.
"It is fresh in my memory that on the first day a lightbulb lit up our boat, my family sat under it, reluctant to leave until day broke," Sun recalled.
He was selected as Party secretary of the village in 2002.
"I wondered how to make our village rich. The only answer was the lake," he said.
"We are guiding our residents to raise fish and crabs with environmentally friendly methods in ponds."
The village founded a tourism organization in 2006, and developed experimental projects such as picking lotus seeds and providing boat trips around the lake to expand the sector.
Sun said even seniors can make more than 100 yuan a day by picking water chestnuts and selling them to restaurants.
Now, the thing that concerns him most is the sewage produced by the residents' daily lives.
"We are planning to build a sewage-management system in the village as soon as possible. We must spare no efforts to protect the lake," he said.