Cleanup program helps lake become thriving tourist hub
Share - WeChat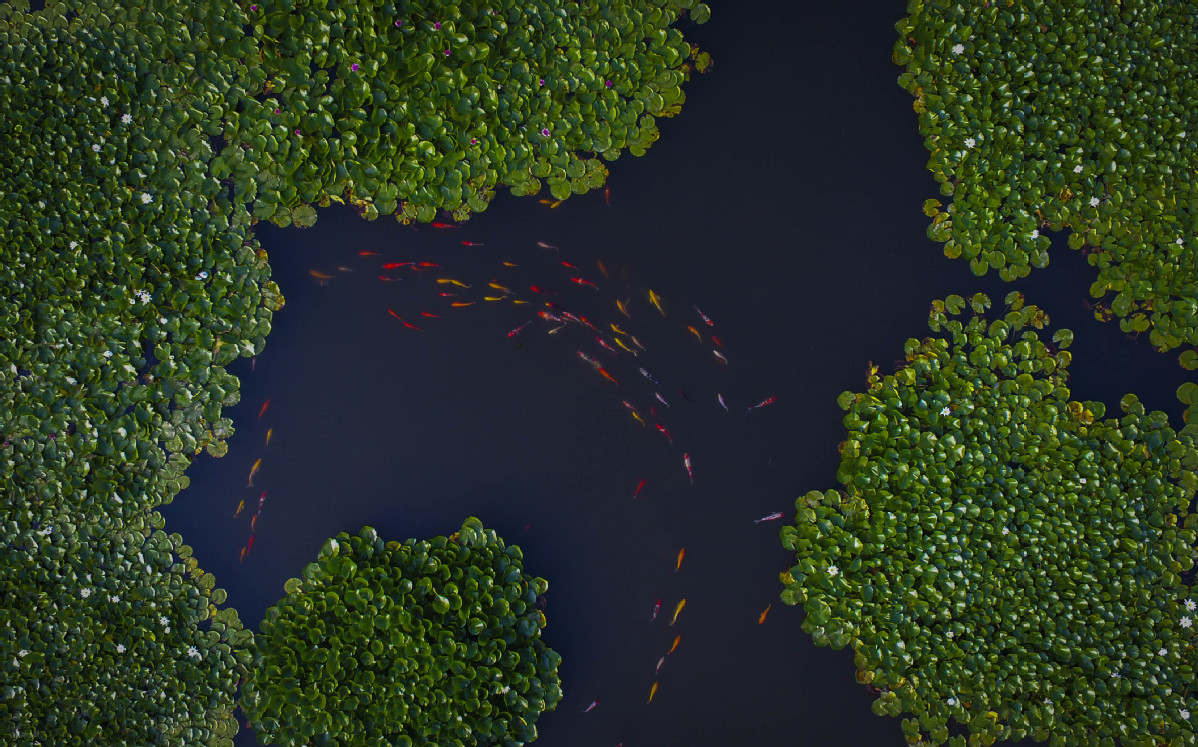 With its neat rows of houses, wide, clean roads and spacious squares, there is little in Aihu, a village in the eastern province of Shandong, to remind older residents of life during their childhoods.
"Tremendous changes have taken place in our village; the bumpy mud roads have been replaced with wide, sealed ones, and electricity and the internet are available all the time. When I was a child, I never expected that one day I would have such a modern, convenient life," said Hu Qianle, a resident of Aihu in Weishan county, Jining. The village's name means "Love the lake".
However, one thing frequently takes the 58-year-old back to his childhood memories - the lake on whose shores the village stands.
"Our village has witnessed better and better changes, but the lake has seen both bad and good changes. Nothing makes me happier than knowing the condition of the lake is now as good as when I was a child," he said.
Hu was talking about Weishan Lake, the largest of four interconnected bodies of water - the others are Zhaoyang, Dushan and Nanyang lakes. Together they form the largest freshwater lake system in North China, which serves as an important part of the South-North Water Diversion Project.
"Now, when I row a boat to collect lotus seeds and catch fish, it seems as though I am back in my childhood," he said.
"When I was a child, the water was so clean that we could see fish swimming down below. There were also lots of plants, such as wild water chestnuts, growing in the lake. The lake provided us with food. Even during the hardest times, few people around the lake ever starved. We lived on the lake."
Hu spent his life on the rich, beautiful lake until the 1980s when the water quality started to deteriorate as papermaking factories and small chemical plants discharged pollutants directly into the water.
His memories were echoed by Zhou Shengdou, the village director, who said: "At that time, making money was the top priority. People didn't have a sense of protecting the environment."