First person: I know all the best places to take stunning photos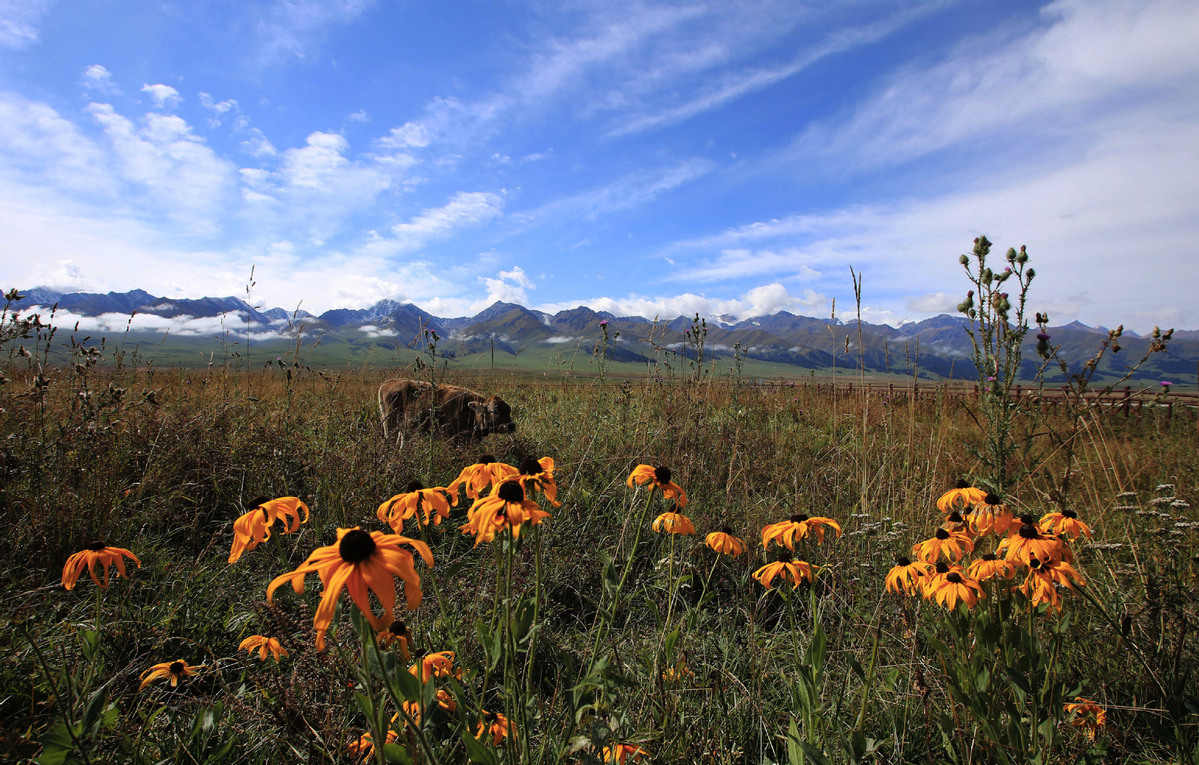 Though I'm not a local, I know all the best spots to take perfect pictures of Tianchi Lake, as a result of coming here for eight straight years.
With tourism becoming more popular in Xinjiang over the past decade, a growing number of visitors have poured into the region.
In 2011, I saw reports that tour guides and management staff members were in great demand. So, in the firm belief that I could earn good money in Xinjiang, I decided to work in the region during the peak season and return home when winter brings low temperatures and heavy snow.
Then, I live with my wife and 7-year-old daughter in Jiangsu province, East China.
Every day, I bring tourists to the lake. The buses are always full with people from across China. Last year, I met a 63-year-old grandmother who had traveled alone in Xinjiang for nearly six months. She said she had started out with 100,000 yuan ($14,140), but only had 8,000 yuan left, and when that was gone she would head home to Tianjin.
In response to the tens of thousands of tourists, convenience stores and restaurants began springing up around the lake, which sits at an altitude of about 2,000 meters on Bogda Peak in the Tianshan Mountains. After a three-hour drive from Urumqi, the regional capital, people flocked to the stores and restaurants for refreshments.
However, the different shapes and colors of the buildings did not match the beautiful scenery, and the waste harmed the environment.
To improve the situation, most of the facilities have been torn down by the local government in recent years.
Therefore, I tell the visitors to bring some bread and water with them, as we are only able to have our "lunch" at about 7 pm after getting down from the mountain.
I often bring a piece of naan bread and a bottle of water, which keeps me full for a whole afternoon.
Though the trip is often not as easy as the tourists expect, I hardly have any complaints, because they really enjoy the breathtaking views.
As an "apology", I always prepare a small gift for every visitor at the end of the tour. It's a postcard with a photo of the first snow falling on the lake each year, which expresses my desire to share the unpolluted beauty with more people.
Wang Hao spoke with Wang Keju.