More clean energy used for heating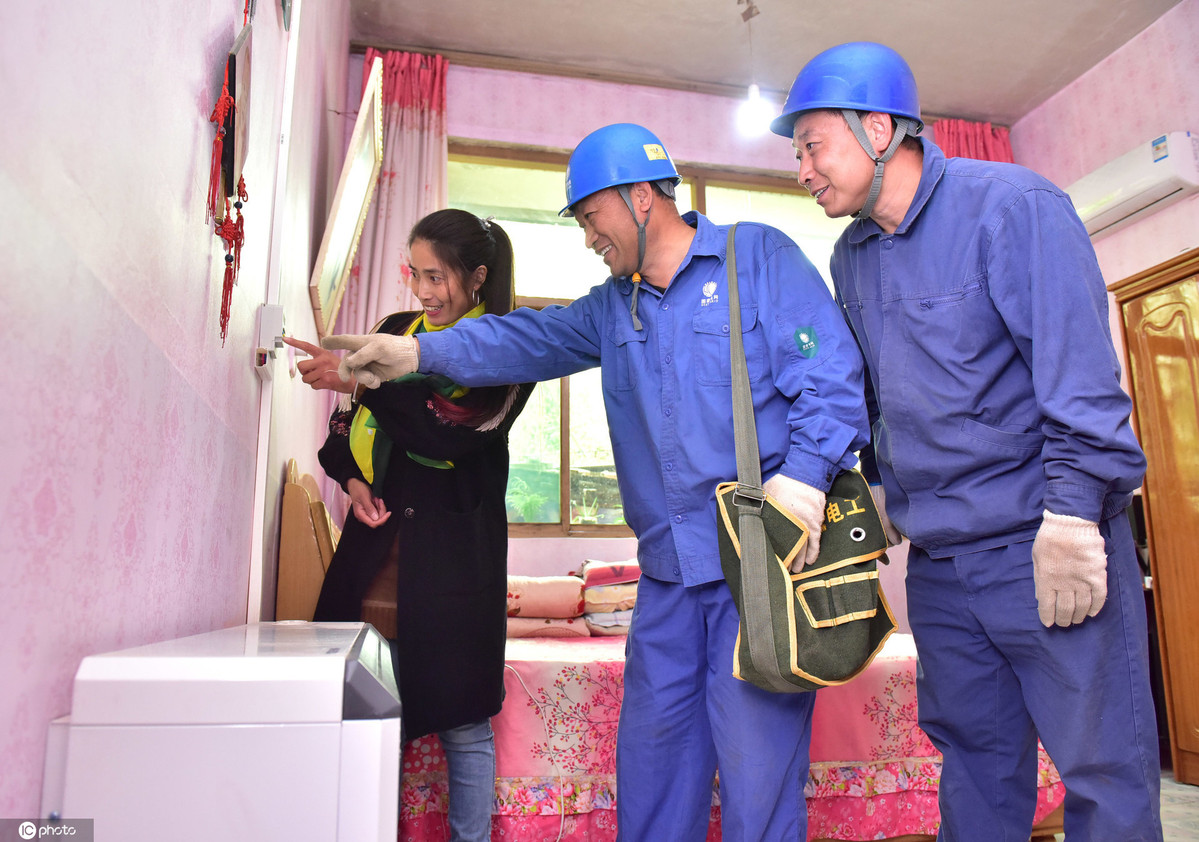 Hebei province works to curb coal consumption to improve air quality
About 2.2 million households in Hebei province will replace coal with clean energy for heating during the upcoming winter as part of the province's efforts to improve air quality.
According to the Ministry of Ecology and Environment, winter heating with clean energy is the most important measure for improving air quality in Beijing-Tianjin-Hebei and neighboring areas, which can help reduce PM2.5 concentrations by more than one-third.
Coal replacements can help reduce the emissions of PM2.5 - fine particulate matter less than 2.5 micrometers in diameter - by 62,000 metric tons and lower its annual average concentration in the province by 0.6 micrograms per cubic meter, the Hebei provincial bureau of ecology and environment projected.
As of last year, over 5 million households in the province had installed replacement systems - with help from government subsidies - and started using clean energy for heating, including natural gas, electricity, photovoltaic energy and alcohol-based fuel.
"While striving to improve air quality, we should guarantee all residents a warm winter with sufficient clean energy in replacement areas or clean coal in areas that haven't started the replacement," Hebei Executive Vice-Governor Yuan Tongli said last week during a provincial conference.
Residents in rural areas, who might refuse to use clean energy because they are accustomed to using coal or because they have it stored in their homes, will be monitored by the provincial bureau, according to the conference.
Besides video surveillance, infrared alarm systems and flight inspections by unmanned drones, each village will also have three inspectors to prevent villagers from using coal for heating, the bureau said.
For areas that haven't started the replacement, households need to use clean coal for heating. To ensure that, the province has examined 310 batches of coal to be used this winter in the province, from which more than 3,617 tons of inferior coal were confiscated, Hebei Daily reported.
Hebei, which was once supported by traditional heavy and high-polluting industries, has taken various measures over the past few years to fight air pollution.
Last year, it achieved its best result since 2013, when monitoring for PM2.5 started. The average concentration of PM2.5 was reduced to 56 micrograms per cubic meter in 2018, down by 48.1 percent compared with 2013, the bureau said.
With the upcoming winter heating season, which usually runs from November to March, cities in the country's northern areas have also taken measures to promote clean heating.
About 5.24 million households in 28 cities - including Beijing, Tianjin and others in the provinces of Hebei, Shanxi, Shandong and Henan - will finish replacing coal with clean energy for heating by the end of this month.