Chinese pop star launches charity fund
Share - WeChat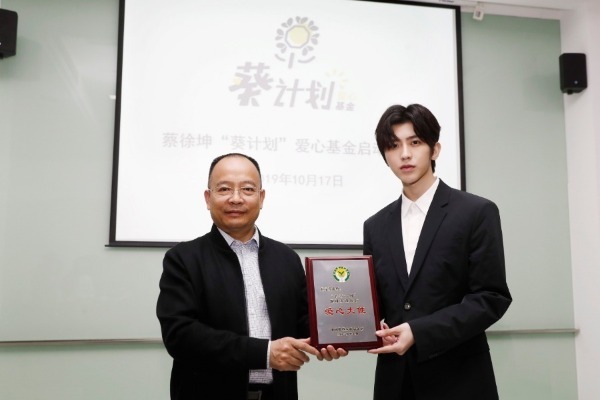 On Oct 17, Chinese pop idol Cai Xukun launched a charity fund to support impoverished children in China's remote areas by investing over 600,000 yuan (US $85,000) to the China Children and Teenagers Foundation.
The upstart's personal studio will continue to donate three million yuan (US $424,000) in the next three years, which would be mainly used to sponsor primary school choirs in poverty-stricken areas. It will also provide support to the activities of other charities as part of the foundation's Spring Bud Plan implementation.
Cai says that as a celebrity, he should take on the responsibility encouraging more people to get involved in ensuring a better educational environment for Chinese children and young people, to help improve their livelihood as they grow up, expanding their opportunities in later life.
Most Popular