Xi announces opening of Military World Games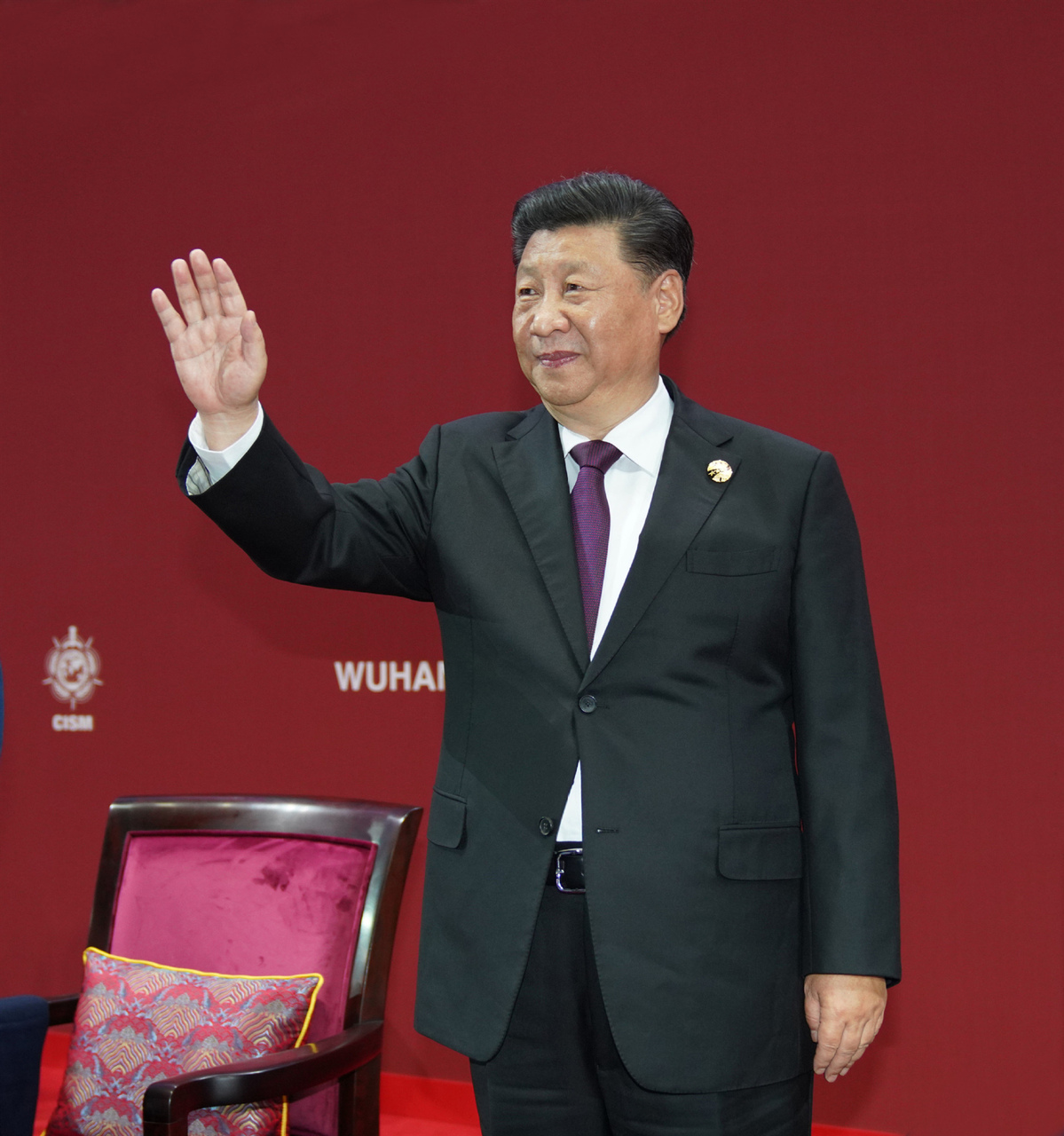 President Xi Jinping announced the opening of the 2019 CISM Military World Games in Wuhan, capital of Central China's Hubei province, on Friday.
Also known as the Military Olympic Games, this year's event has seen record high participation and events, with 9,308 athletes from 109 countries signed up for the games.
They will compete in 329 events featuring 27 sports, including naval pentathlon, aeronautical pentathlon, shooting, swimming and basketball. Among the 27 sports, tennis and gymnastics are centerpieces.
The performance of the opening ceremony, about an hour long, featured China's ancient civilization, military culture and modern development and presented a visual feast using arts of light, interacted with large-scale projection on the ground.
The show told stories of the birth of Chinese civilization along the Yellow River, the philosophy of harmony and unity, the ancient Silk Road that connected China to the world, the fight for peace during the Second World War, as well as new aspirations in the new era.
Yang said the show aimed for some real "visual climax", which can be seen in many programs, such as the rise and drop of stages, the shift of big rivers to high mountains, and the sudden emergence and disappearance of thousands of people.
The entire space in the stadium, including the air, the ground and the underground, was fully used to present simultaneous and interactive performances. For example, a giant silk-like canvas, resembling the ancient Silk Road, drifted from top of the stadium, with performers "flying down".
Yang said his understanding of opening ceremony is that it introduces the origin and development a nation and a civilization and their contribution to the world and mankind, which laid the foundation of the show.
Many programs during the show also stressed military factors, with the idea of peace integrated throughout the entire performance.
"The military's duty is to maintain peace, only strong military can protect people and only by protecting people and safeguard the bottom line of defending peace," Yang said.
Yang added that it is a good thing that military athletes can be brought together to call for peace by sports.
"I'm proud to say that every second of tonight's show, from the first to the last, is a wow factor. It meets a kind of need for Chinese culture, such as our calligraphy and our ink painting that represent Chinese civilization, Yang said. "From beginning to end, every part is meticulous and is a small climax that touches people's hearts."