Green revolution sees county blossom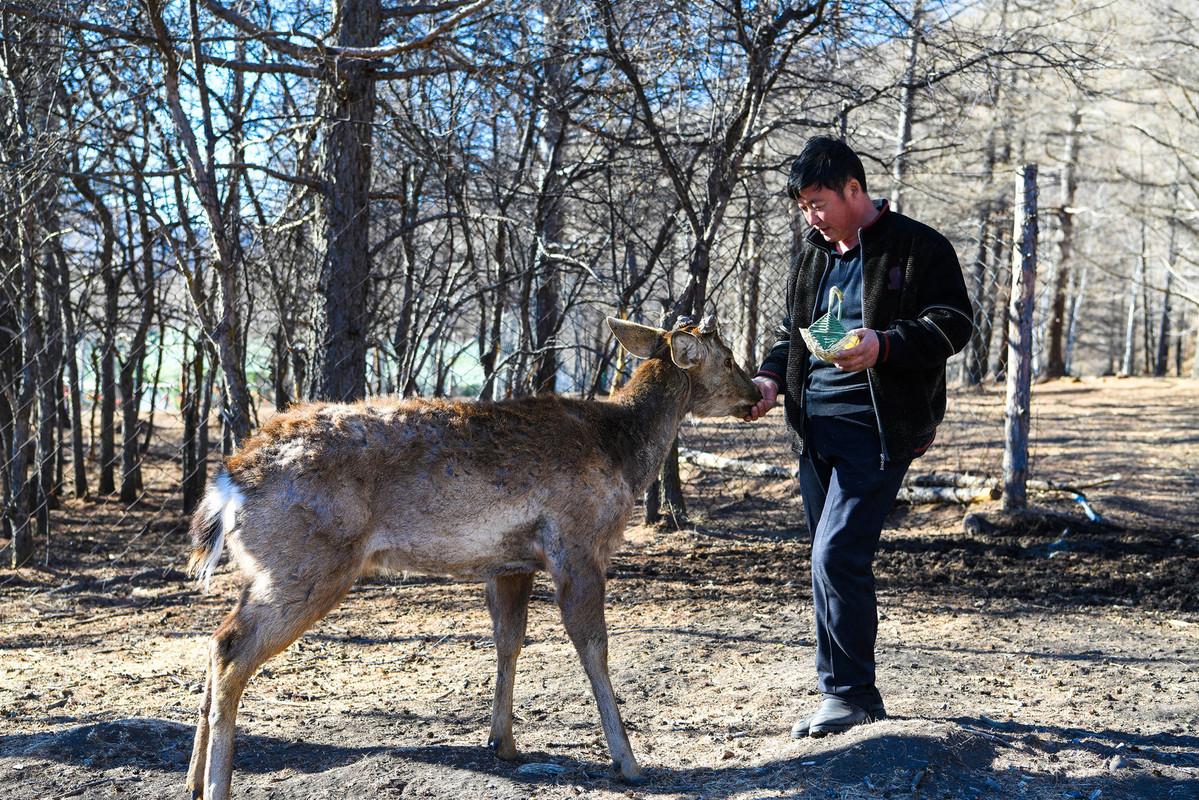 After a logging ban was imposed, local residents turned to eco-tourism to boost incomes. Hou Liqiang reports from Arxan, Inner Mongolia autonomous region.
The lumber industry was once the pillar of Arxan, a county in the Inner Mongolia autonomous region, where it was common for two and even three generations of local families to be involved in the sector.
The country is now promoting environmental protection, though, so logging was banned in 2012. However, instead of damaging the local economy, the ban has opened a new chapter for green development.
In addition to tourism, the city has gained fresh development impetus from animal husbandry and eco- industries.
The new development mode, which has protection of the rich forest resources at its core, has helped Arxan shed its status as a national poverty-stricken area, making it a successful example of the maxim that "lucid waters and lush mountains are valuable assets".
Yu Jiujiang, a resident of Arxan's Bailang township, is one of those who put away his logging tools and benefited from the development of local tourism.
Yu followed in his father's footsteps as a lumberman after graduating from junior high school in 1982. The tough times felling trees day after day are unforgettable.
"We left home for work before dawn and it was dark when we returned," the 57-year-old recalled.
The bitterly cold winter, which often saw temperatures plummet to -30 C, was the hardest time. "We worked as normal, even though the snow was so thick that our legs were entirely buried," said the businessman, who also works for the State-owned Bailang Forest Farm.
With no machinery in the early days, the workers not only had to fell trees with simple handsaws, but also had to carry the logs for transportation on their shoulders, he said, displaying the calluses on his hands and the scars the logs have left on his shoulders and back.