Artist creates stunning black-and-white drawings with ink pens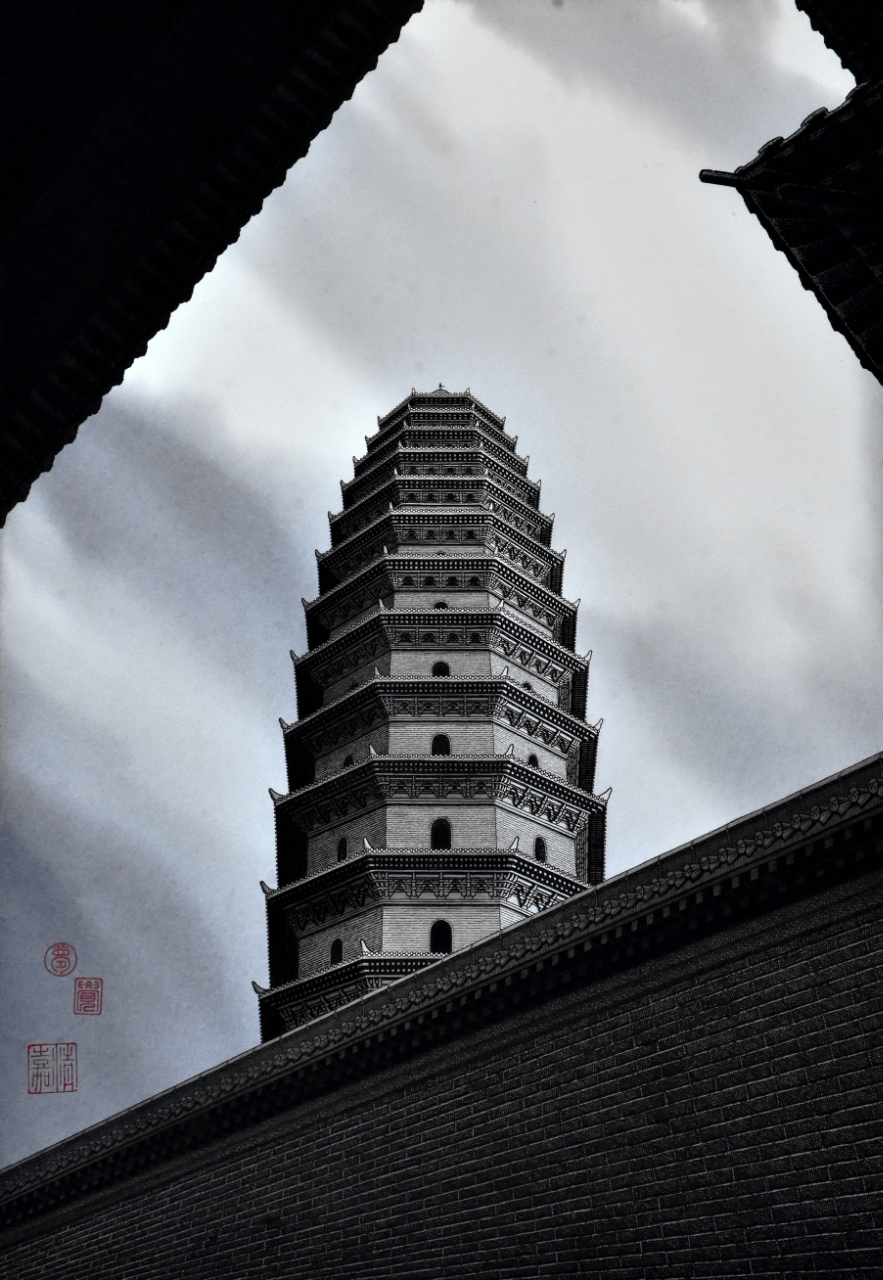 In 2011, Liu quit his job and decided to become a full-time painter. Since 2014, he has started to share his works online from time to time and his works have gradually become popular.
Ancient Chinese architecture and statues are the constant themes of Liu's work. "The reason why I love drawing ancient Chinese architecture is that I was born in Shanxi." Liu said.
Liu's hometown Shanxi province, dubbed "the museum of ancient Chinese architecture", holds over 70 percent of China's ancient wooden buildings.
"I will continue my work. I plan to tour around Shanxi, visit and draw ancient buildings as much as possible in the future. These are not merely words. I truly love these old buildings." Liu added.