Spring-Summer Shanghai Fashion Week returns with focus on tech
Share - WeChat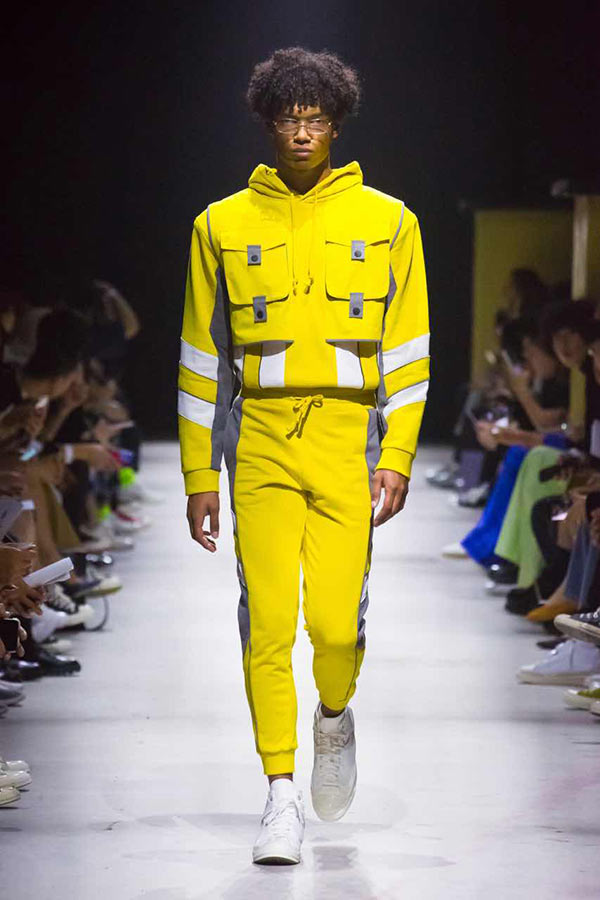 The Spring-Summer Shanghai Fashion Week has returned with a new theme, Multi-source Inspiration, as it aims to highlight the fast-growing technologies that have enabled the industry to "transcend reality and enhance the perception of time", according to the event organizers.
The latest edition of the fashion week features well-established brands such as C+ plus SERIES, AT-ONE-MENT by Wanbing Huang, ANIRAC and newcomers such as Short Sentence, Ordinary People, NPC and FMACM.
Labelhood, a platform aimed at connecting the young generation of China with the world through fashion culture, has invited 22 young designers to launch fashion shows along the East Bund MingSheng Wharf. This year, new brands such as YUEQI QI, SUPERR, and LUCENCY have joined the platform.
The MODE Shanghai Fashion Tradeshow, which took place from Oct 11 to 14, brought together 27 innovative exhibitors that showcased their curated collections of trendy brands from around the world.
Another 11 events, including Club Adventure, Future Upon A Time: An Immersive Fashion-site, and the Orient International High-tech Forum will be held during the fashion week that will last until Oct 23.
Most Popular