Xi's visit to Nepal: Taking bilateral ties to new heights
Share - WeChat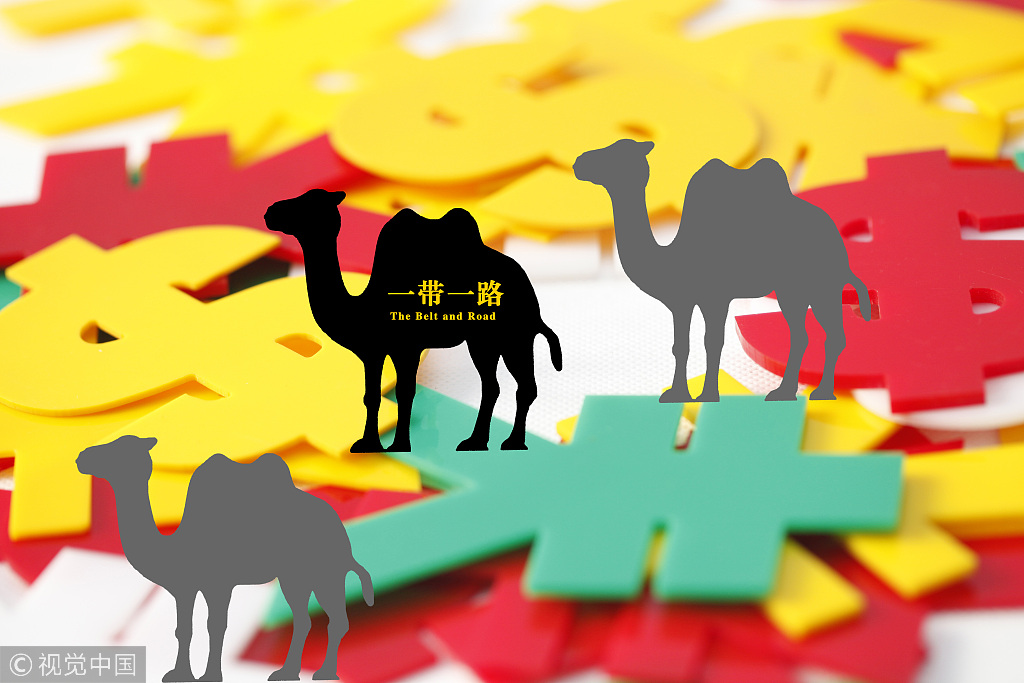 President Xi Jinping paid a two-day visit to Nepal on October 12 and 13 at the invitation of his Nepalese counterpart Bidya Devi Bhandari. The visit of the Chinese head of the state in 23 years since Jiang Zemin visited in 1996 is an important milestone for China-Nepal relations.
The visit has injected new impetus into age-old bilateral ties as it has consolidated not only the political mutual trust but has also laid the foundation of public opinion for friendship between the two neighboring countries. The visit has raised new hopes to accelerate the construction of Belt and Road and an interconnectivity network across the Himalayas.

During the visit, President Xi and Prime Minister of Nepal KP Shrama Oli witnessed the signing of 20 memorandum of understanding and agreements to promote bilateral cooperation. The agreements include boundary management system, establishment of sister city relationship between Chinese and Nepalese cities and establishment of Confucius Institute at Nepal's oldest Tribhuwan University while the MoUs were about cooperation on governance capacity building, traditional medicine, disaster risk reduction and emergency response, treaty on mutual legal assistance in criminal matters, promoting key projects on investment and cooperation, feasibility study of China-Nepal cross boarder railway project, and Sagarmatha protection cooperation among others.
President Bhandari said the China-Nepal relations were as deep as ocean and as high as Qomolangma, known as Mount Everest in the West. Bhandari in her statement said the ties are based on mutual understanding, respect and wellbeing, which is close, strong and free of any problems.
Xi to help Nepal become land-linked country
President Xi assured that China will assist Nepal in transforming itself from a land–locked country to land-linked country by developing Trans-Himalayan Multi-Dimensional Connectivity Network. He also said that China is ready to open as many trade transits as possible with Nepal. Opening up additional entry points will enhance the connectivity between two countries.
"We will develop Trans-Himalayan Multi-Dimensional Connectivity Network and help Nepal to realize its dream to transform itself from landlocked country to land-linked country," Xi said.
Opening as many transits as possible with the neighboring countries is vital for land-locked country like Nepal for its social and economic development.

China, Nepal to elevate bilateral ties
In a joint statement issued after the visit of President Xi, it was noted that the bilateral relationship between the two countries was characterized by equality, harmonious coexistence, ever-lasting friendship and comprehensive cooperation.
The visit has helped the bilateral relationship between Nepal and China enter a new phase as both sides decided to, on the basis of the Five Principles of Peaceful Coexistence, Charter of the United Nations and principles of good neighborliness; elevate Nepal-China Comprehensive Partnership of Cooperation Featuring Ever-lasting Friendship to Strategic Partnership of Cooperation Featuring Ever-lasting Friendship for Development and Prosperity.
"Nepal and China take the Belt and Road Initiative as an important opportunity to deepen mutually-beneficial cooperation in all fields in a comprehensive manner, jointly pursue common prosperity and dedicate themselves to maintaining peace, stability and development in the region," said the statement.
The most important aspect that elevates the bilateral ties is that the two sides agreed to respect each other's independence, sovereignty and territorial integrity, and respect and accommodate each other's concerns and core interests. The two sides will adhere to good neighboring policy and deepen overall cooperation in a win-win manner, so as to achieve mutual benefit and pursue stability and development together.
New hopes for tourism industry
Tourism entrepreneurs are excited that the visit of Xi will add impetus for Chinese tourists to visit Nepal. The visit of Xi on the eve of Visit Nepal Year 2020 is expected to boost the tourism industry in Nepal as it has helped in promoting Nepal across the globe. Chinese tourists top the number of tourists visiting Nepal.
As per the data of first eight months of 2019,782,600 tourists visited Nepal of which 106,050 were Chinese. The number of Chinese tourists visiting Nepal has increased by 9.8 percent compared to the same period last year. In the year 2018, a total of 134,362 Chinese tourists visited Nepal.
The tourism sector is hopeful that the agreements between Kathmandu Metropolitan City and Butwal Sub Metropolitan of Nepal with Nanjing and Xi'an of China for establishment of sister city relationship will help in the promotion of tourism in Nepal and encourage Chinese to visit the sister cities.
President Xi said he encourages Chinese national to visit Nepal in the year 2020 and promote the Visit Nepal Year 2020. The statement by Xi is considered significant and the tourism entrepreneurs are enthusiastic that this will definitely help to boost the tourism industry of Nepal.
Visit to provide different outlook on Nepal
There is no doubt that Nepal will make another big leap and the development of the country will expedite.
The political leaders of Nepal believe that this high-level visit from China after a hiatus of 23 years will provide a world a different viewpoint on Nepal. The leaders believe that Xi's visit is remarkable and will highlight the importance of Nepal in the world.
The visit has been highly successful. However, it is necessary that the visit of high level delegates should continue in regular interval not just for elevating the bilateral ties but also for mutual benefit, growth and development and to strengthen the economic ties between the two neighboring countries. Nepal should learn and try to follow the path of China for economic growth and development. In order to do this, talks, exchanges of experiences and regular visits of the delegates to and from China play a vital role. The regular exchange is also necessary to remind both countries about the agreements they have made together and to expedite the projects that is being done.
There is no doubt that Sino-Nepal ties will now reach new heights after the successful state visit of the Xi.
Kriti Bhuju is doing her doctoral studies in media and development at Institute of Communication Studies at Communication University of China.
Most Viewed in 24 Hours
China Views