Kenyan families receive remains of crash victims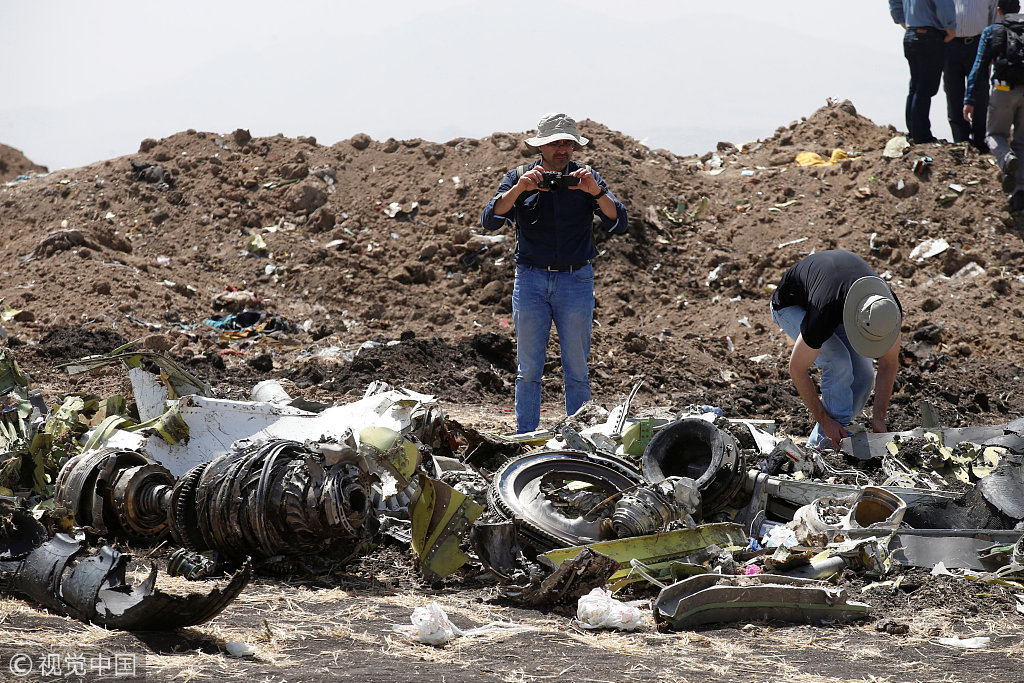 The remains of Kenyans who perished in the ill-fated Ethiopian Airlines Flight 302 have been delivered to their families.
Some of the relatives of the 28 victims accompanied the remains from Addis Ababa, where they spent the weekend. At least 32 Kenyans were on board the Boeing 737-Max Ethiopian plane during the March 10 tragedy, which killed 157 passengers.
A somber ceremony was held at the Jomo Kenyatta International Airport, where government officials were present to console the families.
In March, the airline revealed no bodies were recovered from the site where the Boeing 737 Max, which went down minutes after take-off from the Bole International airport, crashed and only scattered remains survived the impact.
The remains were driven in hearses to different morgues around the city to allow time for burial arrangements, expected later this week.
Boeing Co. has offered $100 million to local governments and non-profit organizations to help with socioeconomic development programs to help families and communities affected by the disaster in both Indonesia and Ethiopia. This is independent of the lawsuits filed in the US by families of the victims.
Moreover, the company offered to pay $150,000 to the families by Dec 31 this year.
Similarities have been drawn between the Ethiopian Airlines Flight 302 disaster and Indonesia Lion Air Flight 610. In both cases, flight tracking data showed the aircrafts' altitude fluctuating sharply before crashing.