AmCham fears 'consequences' from HK Act on US businesses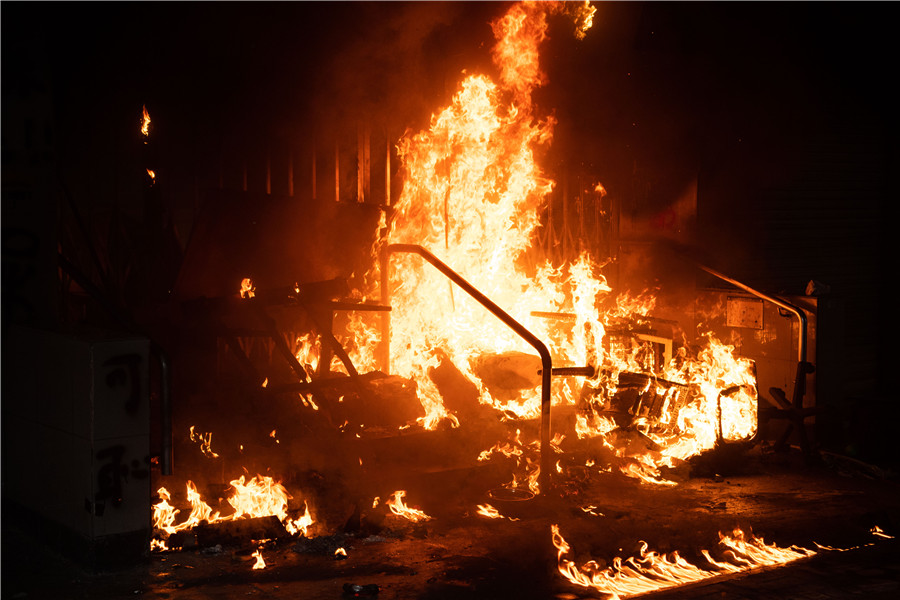 The American Chamber of Commerce in Hong Kong has expressed reservations on key provisions of the Hong Kong Human Rights and Democracy Act of 2019 that could have unintended consequences on American business interests in the city.
The Hong Kong Human Rights and Democracy Act of 2019 is a bicameral and bipartisan legislation that introduced the Hong Kong Human Rights and Democracy Act in the US Congress in light of the now-withdrawn extradition bill proposal in Hong Kong this year and the ensuing protests against it. The act directs various departments to assess whether political developments in Hong Kong justify changing Hong Kong's unique treatment under the laws of the United States.
"We fear certain provisions could have unintended, counterproductive consequences, including on American business and its ability to continue exercising a strong positive influence in favor of Hong Kong's traditional core values," AmCham said in a statement. When replying to China Daily's inquiry on Tuesday, AmCham referred to its statement earlier.
AmCham represents more than 1,200 US companies doing business in Hong Kong, of which over 800 are either regional offices or headquarters.
AmCham said the proposed US export controls under the act could harm the effective cooperation between the US and Hong Kong by indirectly imposing new Hong Kong-specific export control requirements.
"It can chill cooperation and open dialogue between the US and Hong Kong, reduce the effective enforcement of US export controls and reduce Hong Kong's attractiveness for American and international business. The export control reporting mechanism risks a lose-lose for the US," the statement noted.
AmCham is also worried that the economic sanctions and visa bans could harm Hong Kong's reputation as an international financial center.
"Imposition of broad and mandatory economic sanctions that could limit Hong Kong's legal enforcement of criminal law or could limit its agency within the "one country, two systems" model, could damage Hong Kong's autonomy and its rule of law. A less autonomous Hong Kong and weakened trust in its legal system is bad for Hong Kong and American businesses," AmCham said.
"The US should invest in Hong Kong's autonomy and rule of law as opposed to taking steps that threaten to undermine it," the statement added.
Hong Kong is one of the US' trading partners, whose trade surplus with Hong Kong reached $32.6 billion in 2017, the US Department of State posted on its website last year, owing largely to Hong Kong's import of US aircraft and spacecraft, electric machinery, pearls, gold, diamonds, works of art, meat, fruit and nuts. The US also remains one of largest sources of foreign direct investment in Hong Kong.
The US enjoys substantial economic and social ties with Hong Kong. Its companies have a generally favorable view of Hong Kong's business environment, including its legal system and the free flow of information, low taxation, and infrastructure.
There were more than 1,300 US enterprises, including 726 regional operations, and approximately 85,000 American residents in Hong Kong, according to the US Department of State website figure in 2018.