New dog regulations in North China city go live in March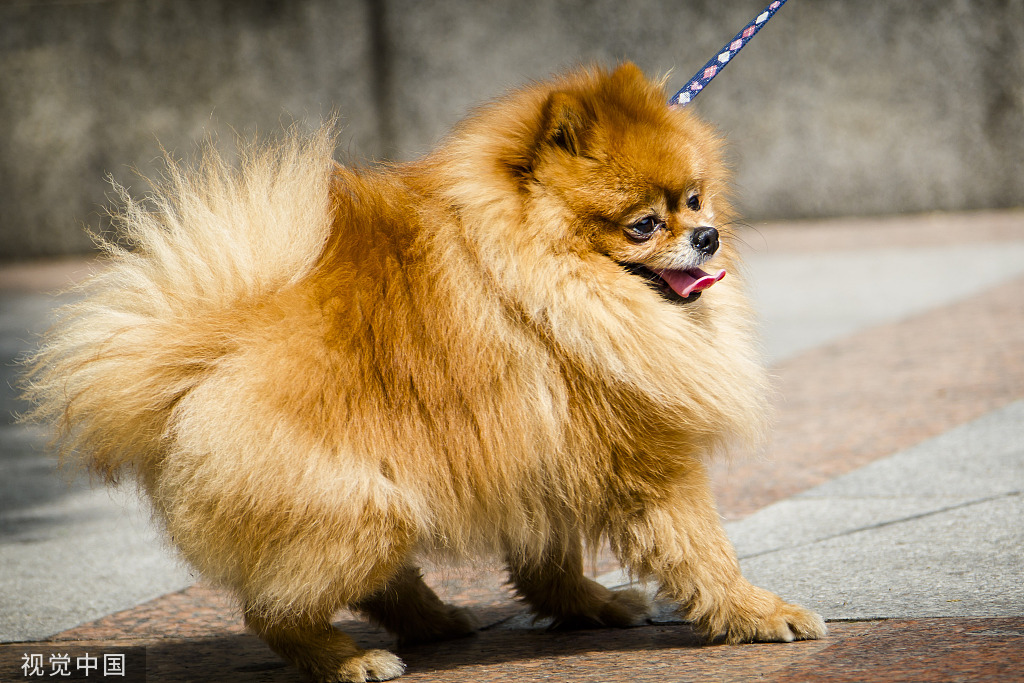 Hengshui city in North China's Hebei province will put into effect a dog regulation in March, in an effort to protect the public's health and safety, as well as the city's environment, according to the Standing Committee of the Hengshui People's Congress, which drafted the regulation.
According to the regulation, which was approved in late September, each household in the city can only keep one dog, while large and fierce dogs are banned.
Households that violate the rules will be fined 500 yuan ($71) or less, and their dogs will be confiscated as punishment.
It also requires that a dog should receive a rabies vaccination at three months old, after which they will be registered at local public security departments.
When walking a dog, the owner should put the dog on a leash that's within 1.5 meters long and should clean up the dog's waste in a timely manner. Dogs are not allowed on public transport, the regulation said.
Hengshui's move comes after complaints about pet dogs in recent years, such as scaring people and polluting the environment and public areas with dog waste. Many cities in China have rolled out dog-related regulations to tackle these problems.
A microblog user on Sina Weibo named YYnrznr, commented that the regulations are nice, but need to be carried out thoroughly. Otherwise, there will be no improvement.
However, some dog owners find the regulation a little too much. Yang Xue, a 30-year-old who raises dogs, and has a bulldog and a teddy bear dog, said the regulation shouldn't limit the number of pet dogs.
"As long as the owners can raise the dog without influencing others and the environment, they should have the freedom to own more dogs," she said.