Farming course popular at Sichuan University
Share - WeChat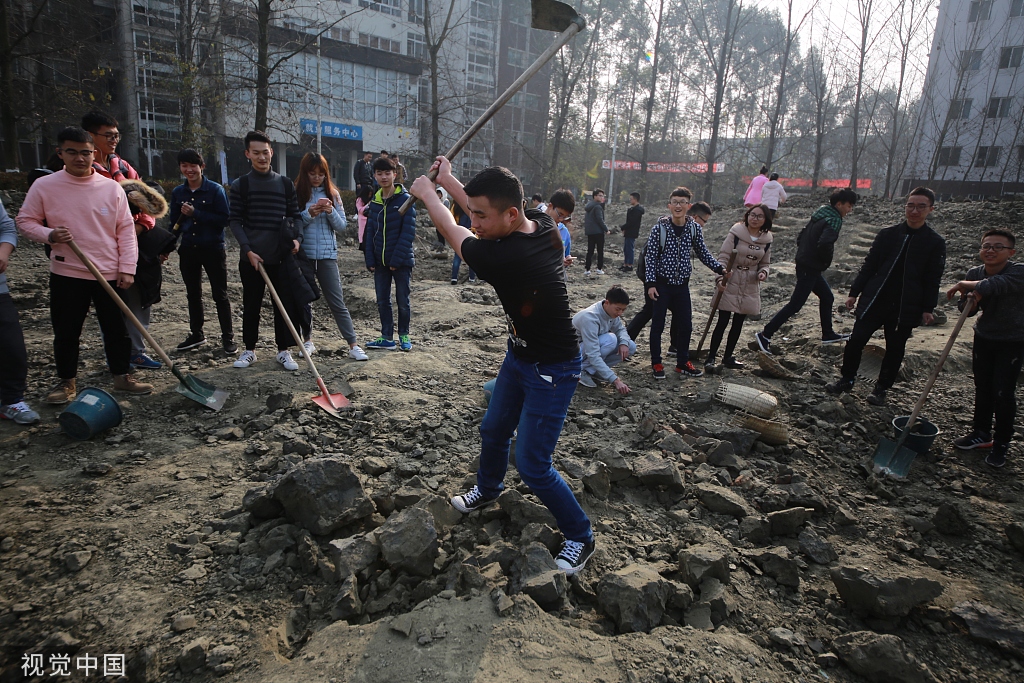 Wearing a straw hat and gloves while cutting rice with a sickle, the people working at the farmland of Jincheng College of Sichuan University are actually students taking a farming class, a compulsory course there.
The course, set up by the college in 2006, requires students to plant rice and vegetables according to the season in the 20-mu (13,333 square-meter) farmland, Beijing Youth Daily reported. The whole farming process of purchasing seeds, sowing, weeding, plowing, watering, reaping and selling is carried out by students under the guidance of the course teacher Deng Zhongjun.
"During farming practice, students witness how the time and energy they put in turns into a harvest," said Deng. "It's also a kind of recognition and encouragement."
The course is popular among students. "The 4,000 seats this term were snapped up in two hours," said Deng.
Students are evaluated by their performance in the field and a report they turn in at the end of the term.
"My hands became blistered when I dug a pond in 2016," said Luo Tao, who is in his fourth year now. "But I felt happy when working with my friends. I also felt grateful to my parents who work on farmland at home."
"Some students have never done farm work before, but after taking the course, they are good at it," said Deng.
The college also set up a company running the farm, with students in charge. "Some students became a backbone in the company after finishing the farming course and found interest in it. They also voluntarily taught freshmen how to farm," said Deng.
"The farm products sell well because we don't use pesticides," said Deng. Rice, rapeseed oil and vegetables are ordered in advance by teachers of the college. Graduates also take some home as souvenirs. The money earned is put back into the course, buying new machines and seeds.