Brexit strains give Queen's Speech an election hue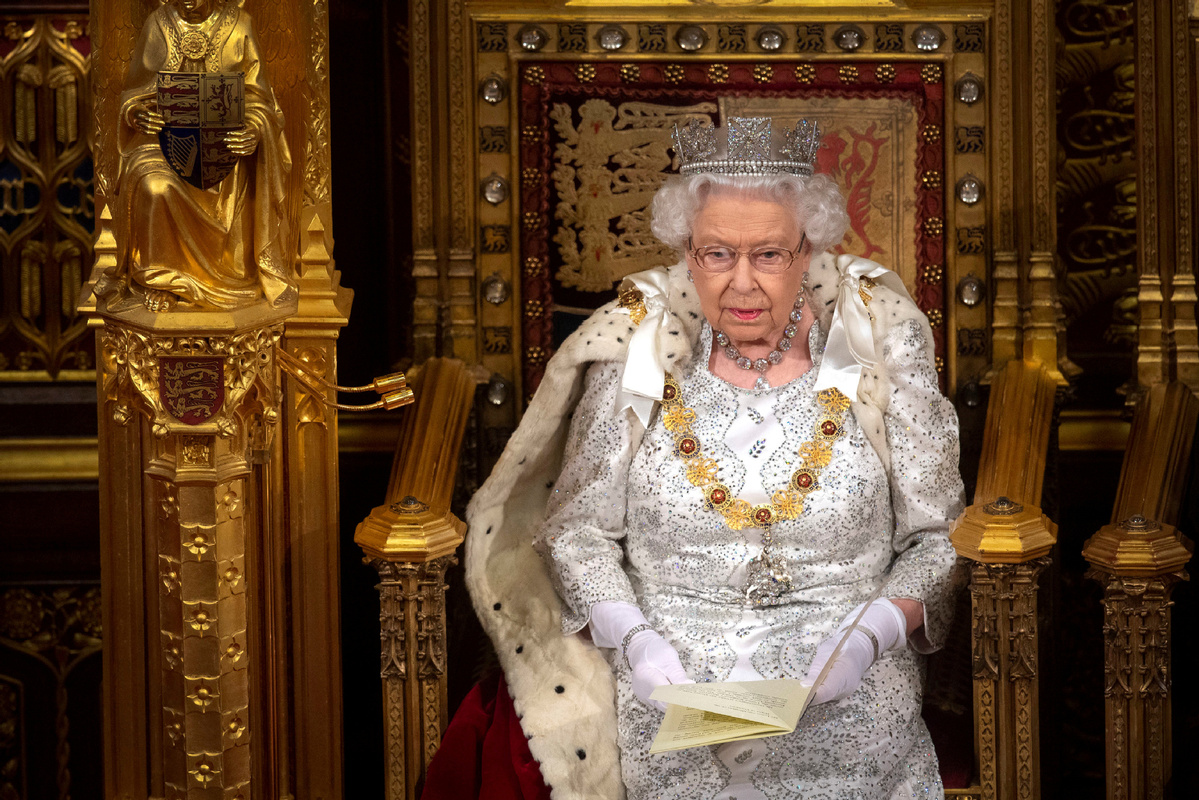 Tougher sentences for violent criminals, increased police numbers, more money for the National Health Service and a repeated dedication to delivering Brexit by the end of October were the standout features of the Queen's Speech as the new session of Parliament began at Westminster on Monday.
In keeping with a centuries-old tradition, the queen delivered a speech setting out policy priorities, but those proposals now need to win the backing of members of Parliament. With Prime Minister Boris Johnson's majority having been eroded by expulsions from the Conservative Party, there is a realistic likelihood that, when MPs debate the contents of the speech later in the day, for the first time in almost a century they could reject it. Such an outcome would deal another blow to Johnson's authority.
Seven of the pieces of legislation outlined related to Brexit, including plans for a new points-based immigration system and new regulations covering sectors including agriculture and financial services.
But Johnson said it was important that Brexit was not the be all and end all of the speech.
"The people of this country don't just want us to sort out Brexit," he said. "This optimistic and ambitious Queen's Speech sets us on a course to make all that happen, and more besides."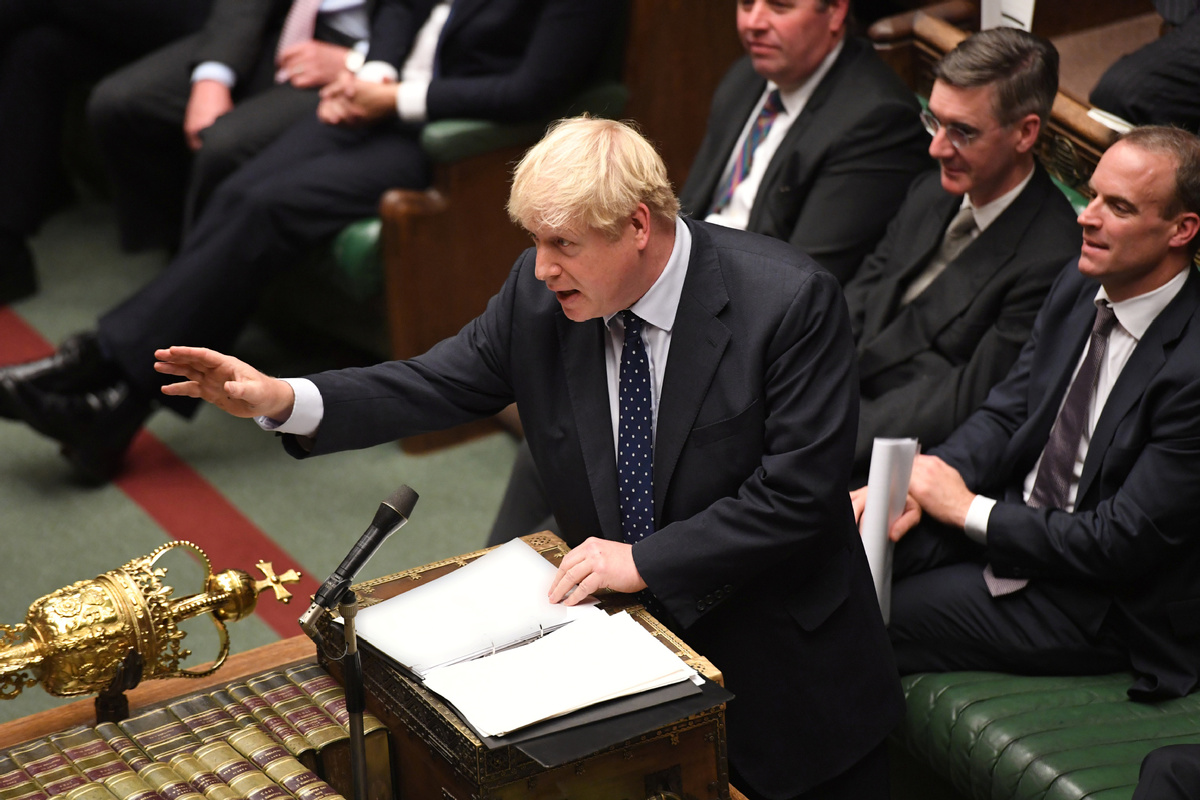 Increased protective measures for police officers were also mentioned, as were environmental protection regulations including targets to reduce air pollution and the use of plastic, and a ban on trophy hunting.
Unsurprisingly, Johnson's political opponents were dismissive of the speech. Labour Party opposition leader Jeremy Corbyn said that the whole exercise was a waste of time.
"Having a Queen's Speech and a State Opening of Parliament is ludicrous," he told Sky News. "What we have got in effect is a party political broadcast from the steps of the throne."
Joanna Cherry of the Scottish National Party, who has been a prominent opponent of Brexit, was similarly blunt, calling it "an election manifesto for the Conservative Party, which will almost certainly be rejected in Scotland".
Political commentators also said it bore the hallmarks of an election contingency plan.
ITV political editor Robert Peston called it "more an election manifesto launch than a conventional Queen's Speech, because Boris Johnson simply does not have the numbers in the Commons to legislate for all or any of the measures he announced".
BBC political editor Laura Kuenssberg said the contents of the speech were "from a parallel universe-one in which Boris Johnson gets his way".
"We shouldn't dismiss this speech," she added. "What it means is this is what we are likely to see as the basis for a Conservative manifesto whenever that election does come."