World laureates sound off in Hainan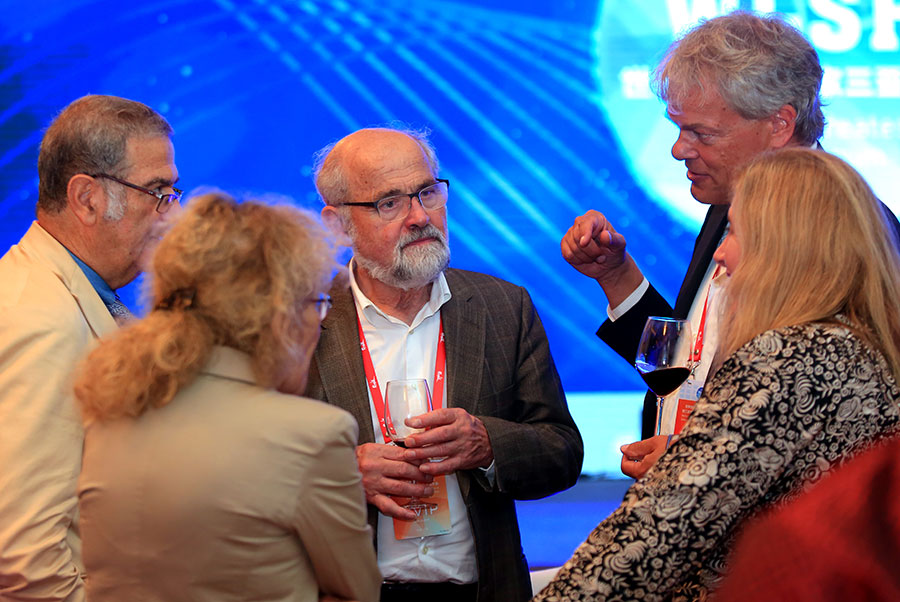 Top scientists at Sanya forum encouraged by China's development over past decades
A gathering of top scientists at the World Laureates Sanya Forum in Hainan province recently turned into a brainstorming session that not only brought forth futuristic ideas for smart oceans, agriculture and biotechnology, but deeply impressed the nearly 1,000 participants.
Local officials said the arrival of the science celebrities-including 12 winners of the Nobel Prize, the Turing Award, the Fields Medal, the Lasker Award and the Wolf Prize-along with 28 academicians from the Chinese engineering and science academies, opened a new chapter of scientific exchanges and cooperation.
Many young Chinese scientists said they were enlightened and gained more clarity about what direction research should take.
Most of the scientists were first-time visitors to the tropical island of Hainan, which is developing what will become China's largest free trade zone. Many expressed their belief that China will one day become a world center for cutting-edge technologies.
During tea breaks, China Daily spoke with eight laureates and compiled their comments about China's scientific and technological progress. We heard their perspectives on the country's future and suggestions for educating the next generation.