The spirit of 'dark castle' shines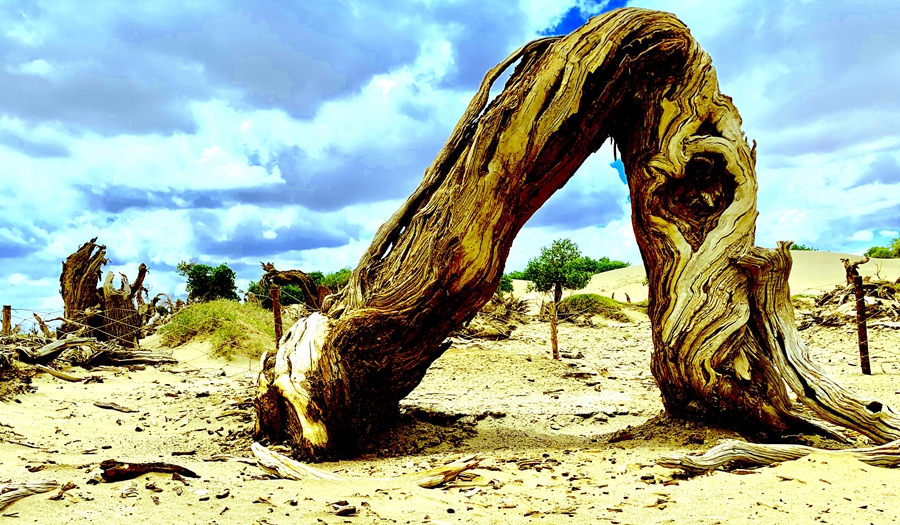 But while people from faraway lands made international journeys to the remote site throughout the last century, until recent decades, many people from places nearest the ruins refused to go near them for fear of ghosts-especially the malicious phantom of the black general.
His legend has lived on in ethnic Mongolian folk-music epics that still indulge such apprehensions.
Over 3,000 more writings, artworks and daily-use items were removed by Chinese expeditions in the early 1980s, essentially confiscating the last of Khara-Khoto's known artifacts aside from the buildings themselves.
Still, the structures reveal much about the people who dwelled in them.
Wooden posts poke out of the crumbling foundations of ordinary residents' earthen houses.
An 18-meter-high Tibetan stupa that juts from the city's bulwark-the highest structure-hails a veneration of Buddhism.
The only building that stands outside the walls appears to be a mosque that may have largely served traders from India and other countries to the west.
And the ruins are bordered by a strange sort of graveyard-a cemetery of poplars preserved like mummies for millennia by the very desiccation that killed them.
The shriveled skeletons of ancient trees appear as if contorted in their death throes in the Strange Forest, as the deadwoods are called today.
Twisted branches stretch toward the sky like the arms of the knowingly doomed.
Signage bestows the thickets with such glum names as Watching War Machine, Life Depends on Death and God of War.
The trees serve as their own grave markers in a bone yard of white wood that casts an eerie pall on the "black city"-a ghost town haunted by history, whose spirit shines once more in a new age.