Panda gives birth to twins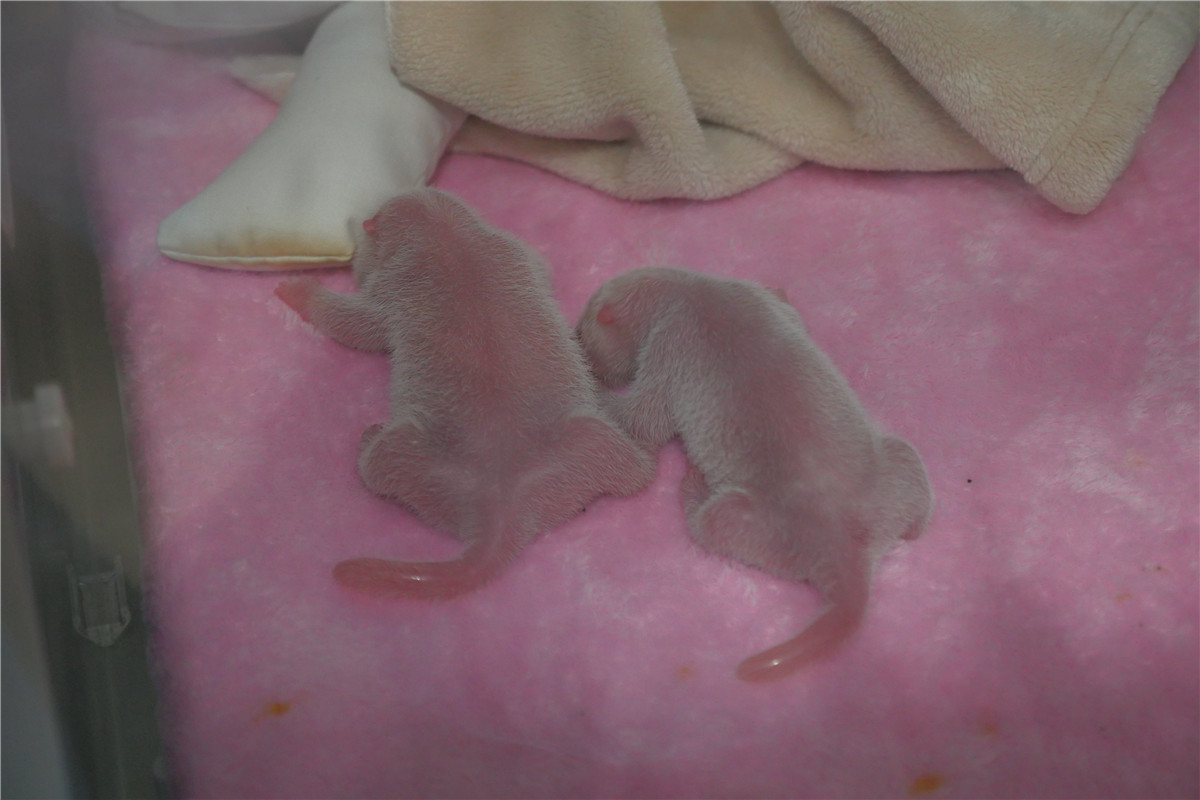 A 13-year-old panda in the Chengdu Research Base of Giant Panda Breeding in Southwest China's Sichuan province became a mother for the fourth time on Friday.
Xiaoyatou, which means "little girl" in Chinese, gave birth to two male cubs on Friday afternoon. The cubs weighed 176.6 grams and 131.4 grams at birth. Both the mother and cubs are in stable condition, according to a news release from the base.
Panda mothers usually tend to only one of their newborn cubs. But Xiaoyatou embraced the two cubs and licked them, it said.