Cultural festival to promote 'guoxue' opens in Beijing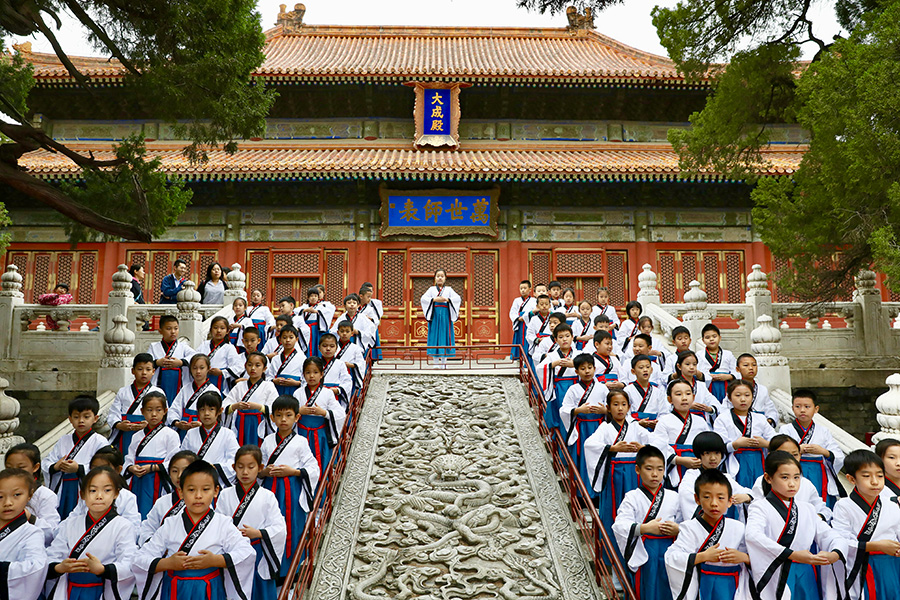 A cultural festival featuring guoxue, the study of traditional Chinese thought and culture, opened Saturday at the Confucius Temple and the Guozijian (imperial college) Museum in Beijing.
The event, which runs until Oct 18, will feature 39 wide-ranging cultural activities including exhibitions, lectures and experiential programs, aiming to promote traditional Chinese cultural values and thought. This marks the seventh time the event has taken place.