A parliamentary election, a divided Poland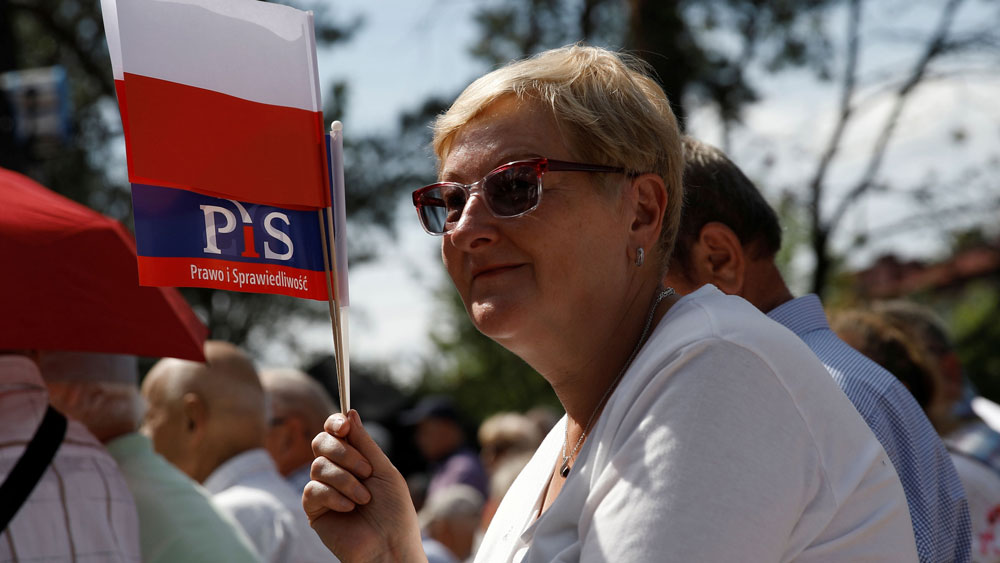 Poland is set to hold its parliamentary election on Sunday. Given the leading position of the current ruling conservative party Law and Justice (PiS) in recent polls, many suggest that the PiS may win another victory since the European Parliamentary election in May.
The vote, determining 460 members of the lower house of parliament, named the Sejm, and 100 seats in the Senate, is also regarded as one of the most critical elections in 30 years as many hold that division may intensify if the PiS wins again due to its controversial conservative policies towards LGBT people and other minorities.
A leading position
Opinion poll IBRIS shows the PiS winning a second four-year term with more than 40 percent of the vote for the Sejm versus 25 percent for the main opposition group Civic Coalition and around 10 percent for the left-wing coalition.
The ruling party remains strong popularity since it came to power in 2015. In the last parliamentary election in 2015, the PiS won 61 seats in Senate and 37.6 percent of the vote, which later ended up gaining 235 seats in the Sejm, an outright majority, after smaller parties failed to reach a threshold in the election.
In May, it won another decisive victory in the European Parliamentary election with 45 percent of the votes and 26 of Poland's 51 seats, compared with the 38 percent of votes, 22 seats gained by opposition bloc the European Coalition (KE) which is made up with center-left to left-wing parties headed by Civic Platform, Polish People's Party and Democratic Left Alliance.
Experts regarded the result as one of the indicators for the upcoming election. Given the strong momentum – even outperforming the most optimistic polls, the PiS is likely to win in the October election.
To block the PiS, the opposition, including the centrist Civic Coalition and several leftist parties, have joined forces to try to win a majority in the 100-seat Senate by agreeing not to put up rival candidates.
The Sejm is elected on a system of proportional representation based on party lists while the Senate is chosen on a system of first-past-the-post, whereby the candidate who wins most votes in a given constituency is duly elected. Given the election system of Poland, the oppositions' strategy is feasible.
"If the opposition parties don't compete with each other (in the Senate race) and unite behind one candidate in each district, they have a chance to win a Senate majority," said Anna Materska-Sosnowska, a political scientist at Warsaw University.