Fire-risk California facing power outages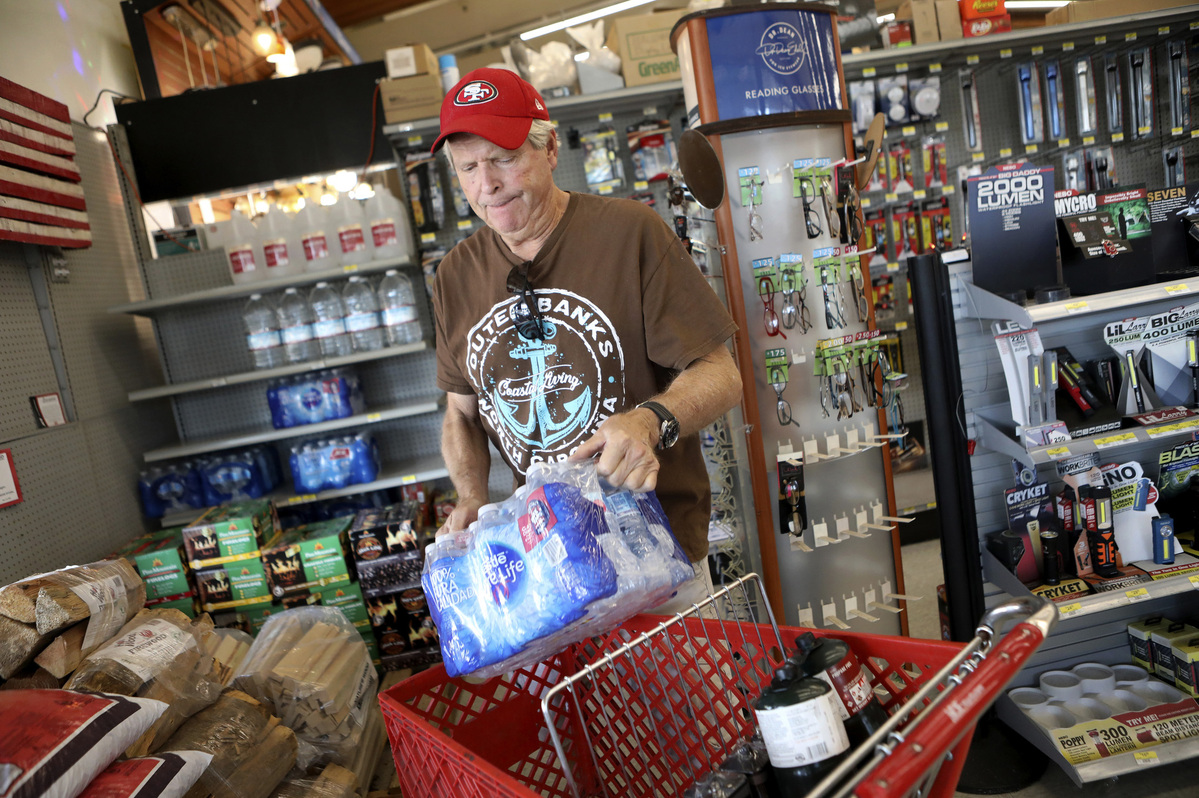 SAN FRANCISCO - Bottled water and batteries were flying off the shelves at California stores as nearly 1 million customers prepared to live without electricity for days in the face of what a power provider called an unprecedented wildfire danger.
Pacific Gas & Electric, or PG&E, said it was shutting off power to 800,000 customers in 34 northern, central and coastal California counties beginning as early as midnight on Wednesday to reduce the chance of fierce winds knocking down or toppling trees into power lines during a siege of hot, dry, gusty weather.
Gusts of 55 kilometers per hour to 70 km/h were forecast to sweep across a vast swath of the state, from the San Francisco Bay area to the agricultural Central Valley and especially in the Sierra Nevada foothills, where a November wildfire blamed on PG&E transmission lines killed 85 people and virtually incinerated the town of Paradise.
The California Department of Forestry and Fire Prevention said it increased staffing in preparation for extreme fire weather.
The winds will be the strongest and most widespread the region has seen in two years, and given the scope of the danger, there was no other choice but to stage the largest preventive blackout in state history, PG&E said.
"This is a last resort," said Sumeet Singh, head of the utility's Community Wildfire Safety Program.
However, people should be outraged by the move, Governor Gavin Newsom said. "No one is satisfied with this. No one is happy with this," he said.
The utility needs to upgrade and fix its equipment so massive outages don't become the norm going forward, he said.
It could take as many as five days to restore power after the danger has passed because every inch of power line must be checked to make sure it isn't damaged or in danger of sparking a blaze, PG&E said.
The news came as residents in the region's wine country north of San Francisco marked the two-year anniversary of deadly wildfires that killed 44 and destroyed thousands of homes. San Francisco is the only county in the nine-county Bay Area where power will not be affected.
To the south, Southern California Edison said more than 106,000 of its customers in parts of eight counties could face power cuts as early as Thursday as Santa Ana winds loomed.
The cutbacks followed a game plan instituted after deadly wildfires - some blamed on downed PG&E transmission lines - destroyed dozens of lives and thousands of homes in recent years and forced the utility into bankruptcy over an estimated $30 billion in potential damages from lawsuits.
PG&E had planned to shut down power to about 500,000 customers between midnight and 4 am on Wednesday, starting northward and following the winds south, expanding the outage as weather required it.
Classes were canceled for thousands of schoolchildren and at the University of California, Berkeley, Sonoma State University and Mills College.
Associated Press