Cosmic chic in an otherworldly direction
Share - WeChat Antwerp's Walter Van Beirendonck takes his SS20 collection in an otherworldly direction.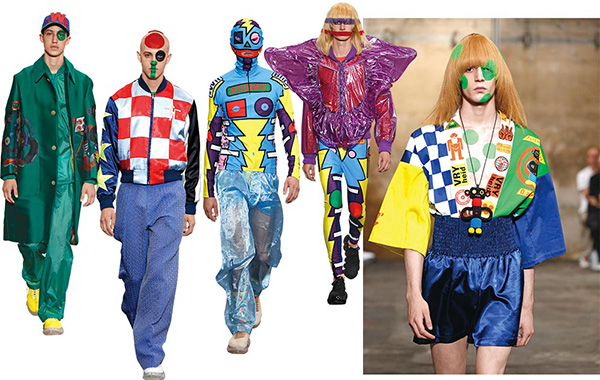 Walter Van Beirendonck is both a maverick and dreamer in the Antwerp fashion universe, at times otherworldly and always countercultural over the course of his career, which spans nearly four decades. Known for his bold, colourful designs, he takes inspiration from a diverse range of sources, including technology, ethnography, art and pop culture, and consistently ticks the boxes on ecology, mass consumerism, gender and sexuality.
For spring/summer 2020, the eccentric designer channels kinky, luxe sportswear through something he calls "Witblitz Alien Vintage" – a collection designed for his fantasy iteration of extraterrestrials, should they arrive on earth or at the International Space Station anytime soon. "I pictured being introduced to a small part of the alien folk – a community with a limitless diversity of forms and looks," the designer explains. ET-à-porter, indeed. And it incorporates an earthly vernacular. "I put South African words on the designs because of their off-centre sounds," he adds.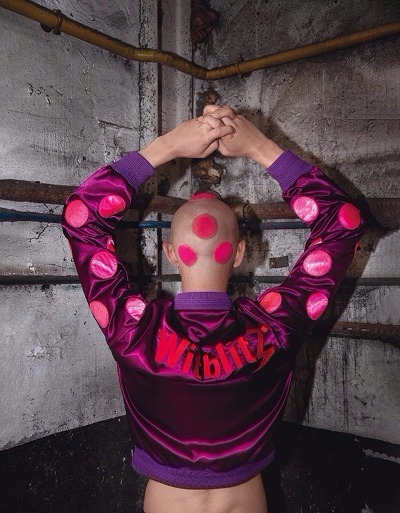 The overall look is distinguished by lantern sleeves, men's leggings, masks, Japanese kimonos, Western suit blazers and layering – among the standout pieces is an O-shaped plastic sheeting jacket that's worn like a swim ring. Although emblazoned with echoes of manga meets Yayoi Kusama meets vaudeville meets street luxe graffiti, it feels unlike most other collections from last century, this century and this season. "I want to create what is 100% of the now," he says.
Out of this world, baby.
Most Popular