To foreign shores for brighter prospects
Share - WeChat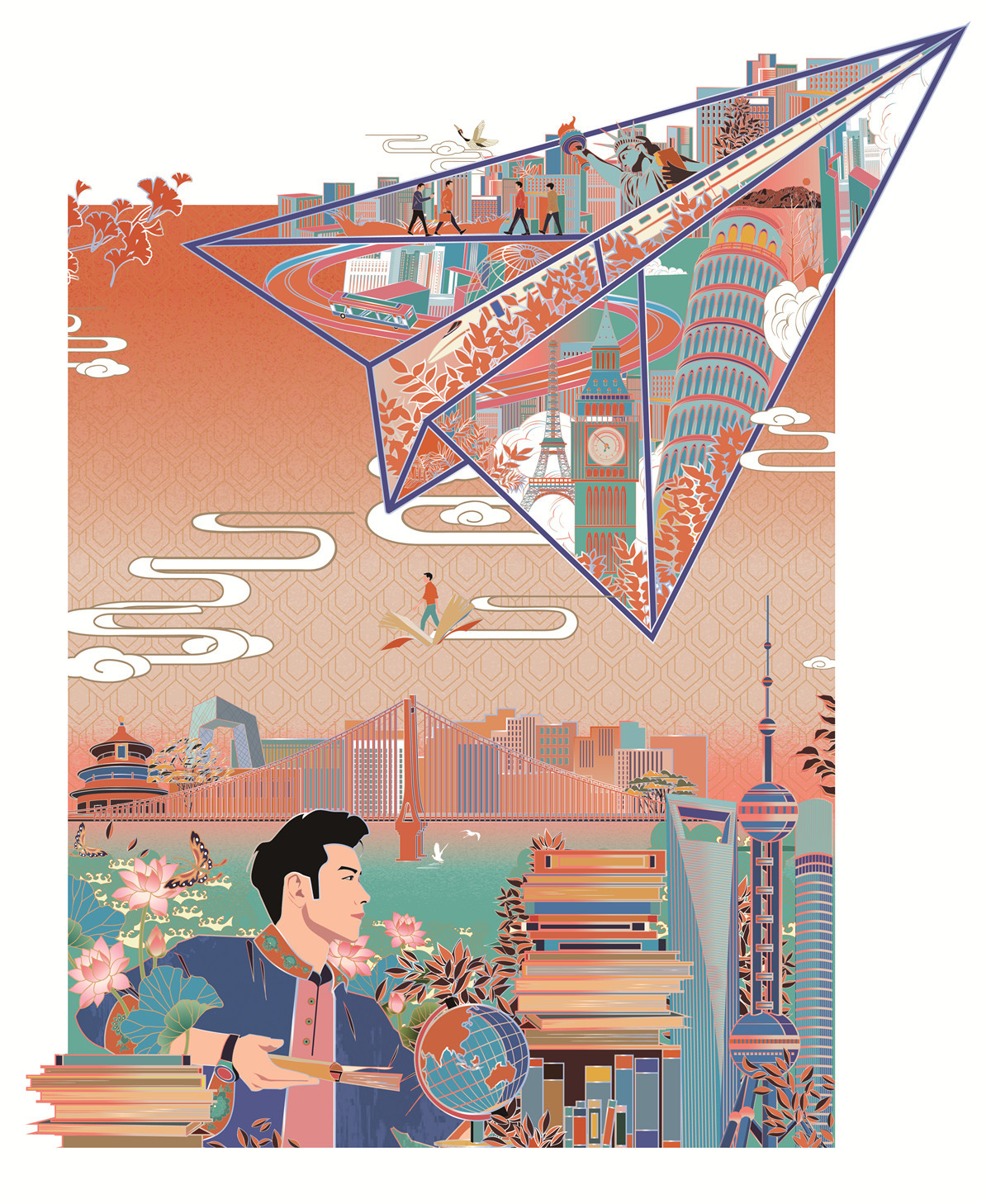 More and more people are quitting jobs and pursuing education abroad for a promotion, but is it really helping?
After working at an education company in Beijing for 13 years, Liu Tong, 36, realized something was missing.
"I had lot of marketing experience, but I found myself increasingly unable to keep up with the latest marketing strategies," she said.
Also, the management model she followed was outdated and was not helping her solve the problems at work. After much deliberation she decided to quit.
It wasn't an easy decision. Being in charge of her company's marketing team earned Liu around 400,000 yuan ($56,200) a year. But the stagnation was bothering her. She thought a master's degree from a university in the United Kingdom would help her move up the career ladder.
After quitting her job, she joined a language training institute to prepare for the International English Language Testing System exam.
"I'd not interacted much in English since graduating over 10 years ago," Liu said. "So, I began devoting more than 10 hours every day to learn the language."
She got an IELTS score of 6.5 and has applied to five UK universities.
"If everything goes well, I hope to enroll into the University of Manchester or the University of Leeds next year," she said.
In recent years, more and more people have been quitting their jobs after failing to get promoted at work and then going to study abroad.
According to a survey in May by Vision Overseas Consulting Co, a subsidiary of New Oriental Education and Technology Group, and Kantar Millward Brown of 6,228 students who planned to study overseas or returned to China after studying abroad, 6 percent had work experience, up from 4 percent a year ago.
Also, 68 percent of those planning higher studies abroad already had a bachelor's degree, up 11 percentage points from 2016.
About half of these students wanted to pick up advanced knowledge from abroad, 44 percent wanted to have better employment prospects and 41 percent wanted to improve their language skills.
Luo Qiong, director of the program management center for Canada at EIC Education Group, said getting a promotion has not been easy lately because of the rising number of students graduating from domestic universities.
"A foreign education experience definitely makes candidates more independent and equips them with a global mindset and communication skills important for future promotion opportunities," Luo said.
Most Popular