UK businesses eye China consumption upgrade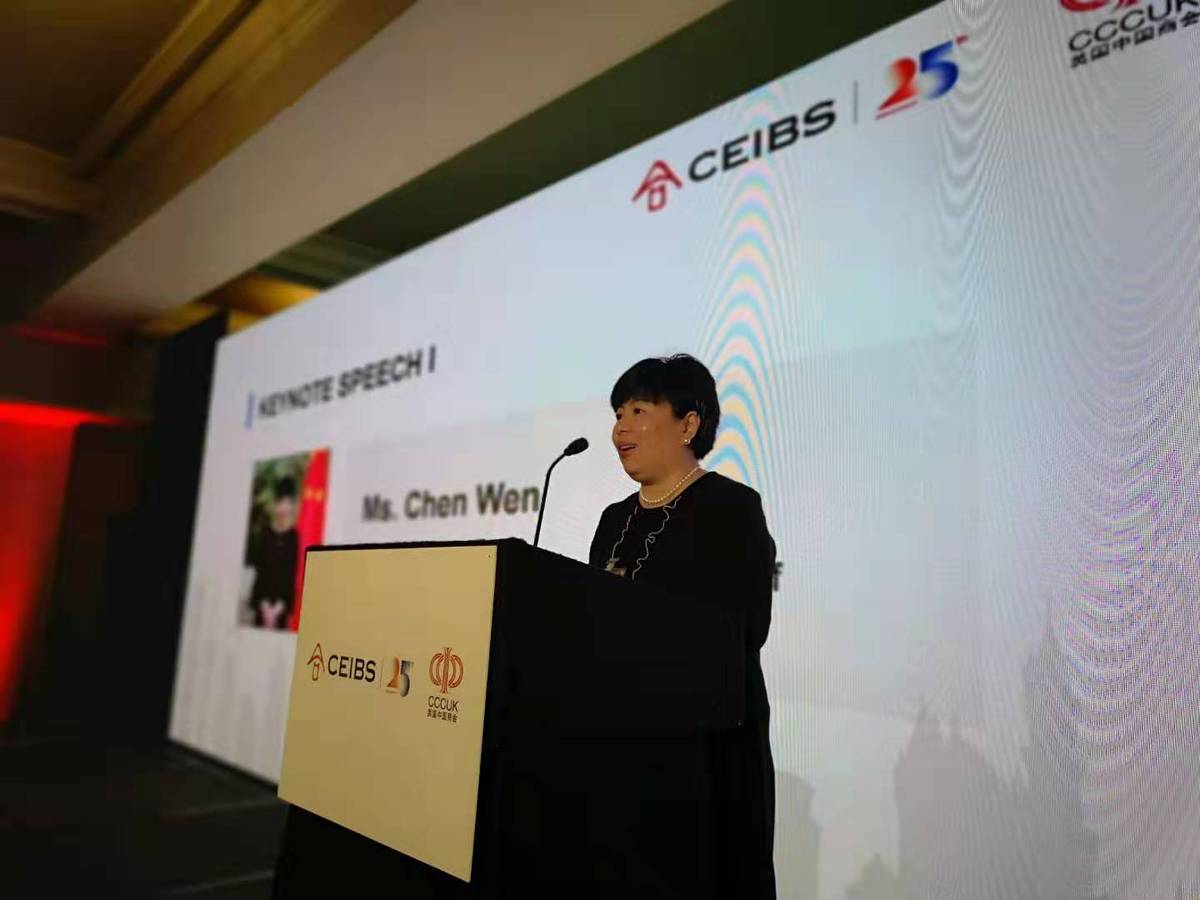 The United Kingdom is well positioned to seize opportunities stemming from China's consumption upgrade, a minister from the China's embassy in the UK said at an event in London on Wednesday.
Chen Wen, minister and first staff member at the embassy, said that the UK is stepping up efforts to flesh out its trading relationships due to its pending withdrawal from the European Union. Chen said part of these efforts should include promoting British businesses in China, where consumer spending is on the rise.
"Currently Britain is actively expanding its global trade network, aimed at building a global Britain after Brexit," said Chen.
"Britain has unique strengths in consumer products, financial services, high-end manufacturing, healthcare, tourism and education. This matches perfectly with China's need to upgrade consumption and development. I sincerely hope our two countries will join hands and seize the new trend of China's consumption upgrade, and explore new opportunities for China-UK cooperation."
Chen was speaking at a forum organized by the China Europe International Business School and the China Chamber of Commerce in the UK. The event focused on providing insight for British companies looking to take advantage of China's growing consumer base.
In the first half of this year, consumption contributed 78.5 percent to China's economic growth, according to China's National Development and Reform Commission, and online retail sales increased by 30 percent compared with the same period last year. In July, China announced new tariff cuts in order to further boost consumption.
At the forum, British business executives and other stakeholders learned of the changing habits of Chinese consumers. They heard that young Chinese people are now less focused on price comparisons and big brands, and instead make purchasing decision based around individuality, quality, and consumer experience.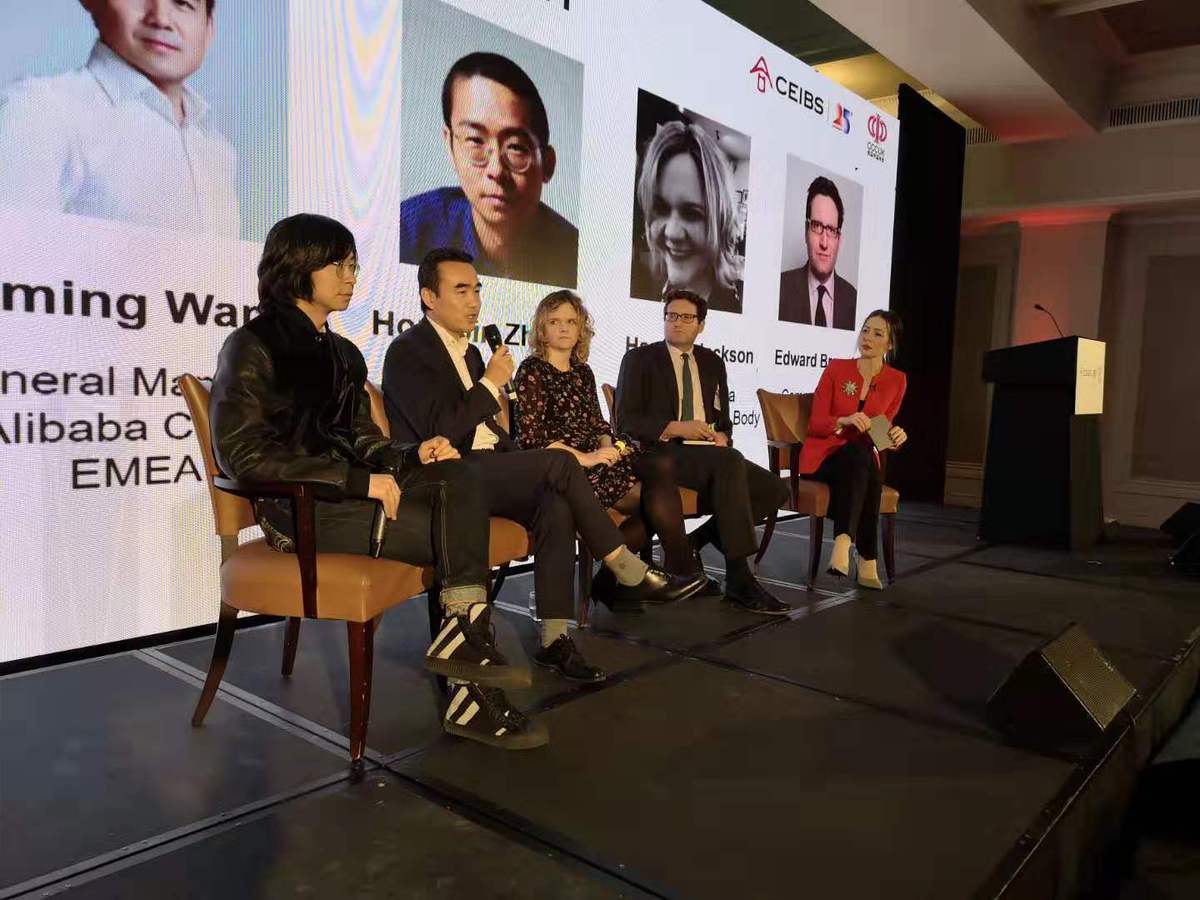 Speaking on a panel, Edward Brewster, communications director in the UK for Chinese telecommunications company Huawei, said that Britain must do more to bridge the cultural divide if it is to fully realize the potential of the Chinese market.
"Britain has been very slow in policy terms in prioritizing and promoting a greater understanding of China, and improving education around China whether it's language or culture," said Brewster. "One of my children has just gone into year-two (at primary school) – they're putting him into French classes. I'd much rather he was put into Mandarin classes. That's the reality, for some reason we've been really slow as a country to understand that. In public policy terms, the government should be setting this as a much stronger agenda."
Wang Yeming, general manager in Europe for Chinese data services company Alibaba Cloud, agreed that overcoming cultural barriers remains an issue in cross-border business dealings.
"Demand from the Chinese market is certain, so understanding it must be certain," said Wang. "It's difficult to tell people what China looks like, but we need to enhance the understanding."
When asked what support is on offer for small and medium enterprises, known as SMEs, looking to sell to China, Brewster pointed to the China Britain Business Council, or CBBC, and the Department for International Trade, which is also called the DIT.
"The UK has got some pretty good structures around this, as does the CBBC," said Brewster. "I have been critical about education but I'm not going to be critical of the DIT and the CBBC organization. I think the DIT has been a breath of fresh air in UK policy terms around trade with China. It's put a lot of energy into the relationship, and there is a lot more clarity. It's been a byproduct of Brexit that they have been putting a lot more energy into this department."
He added: "There are lots of tools and platforms there for SMEs to be working with. But there is no better thing than talking to other companies that have achieved it."
Hannah Jackson, head of China development at UK cosmetics company The Body Shop, advised UK companies to be patient and to find local partners when moving in to China.
"Don't rush – go there, do your due diligence, meet with lots of potential partners, trust your gut instinct, and take time doing this," Jackson said. "It takes time and commitment in my experience. In the West there is an expectation to do things quickly. In China, it comes down to trust and understanding."