Xi: China will stay on peaceful development path
Share - WeChat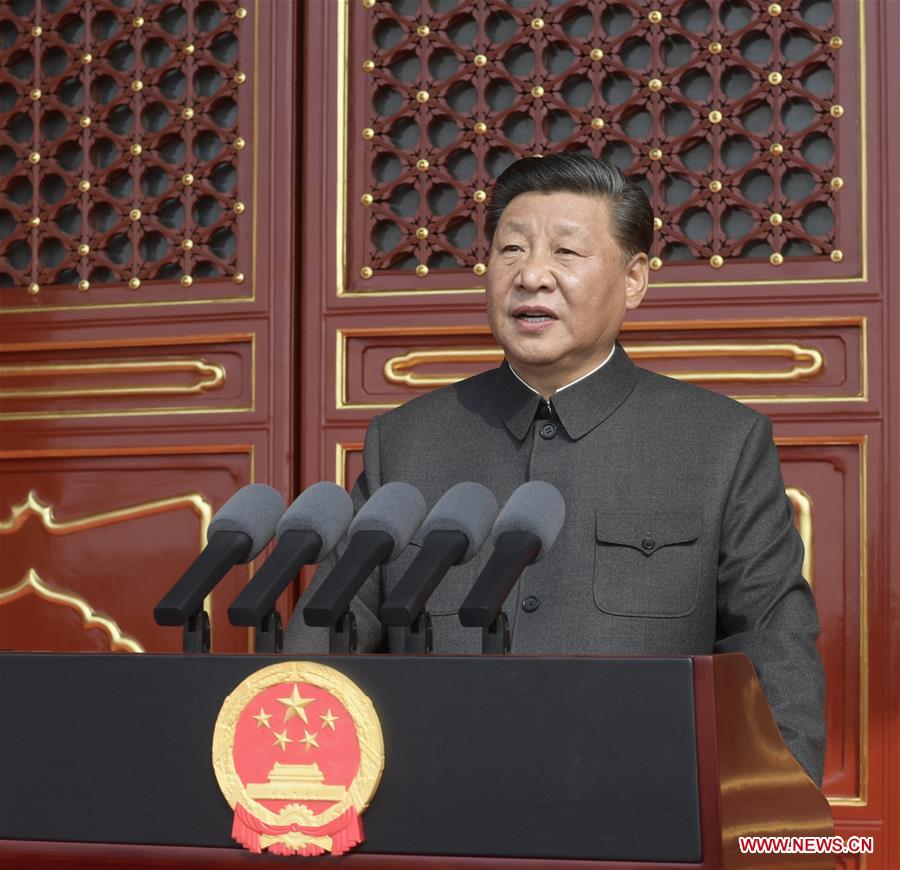 Xi remembers revolutionary forefathers, extends National Day congratulations to compatriots
Xi remembered revolutionary forefathers and martyrs for their feats in pursuing national independence and liberation, a stronger and more prosperous country and the people's well-being.
Xi extended warm National Day congratulations to Chinese people of all ethnic groups and all compatriots at home and abroad.
Xi also expressed heartfelt gratitude to friends around the world for their caring for and support to China's development.
Founding of PRC completely changes China's fate
The founding of the People's Republic of China (PRC) completely changed China's miserable fate of being poor and weak and being bullied and humiliated in over 100 years since the advent of modern times, Xi said.
"Seventy years ago on this day, Comrade Mao Zedong solemnly declared here to the world that the PRC was founded and the Chinese people had stood up," Xi said.
The Chinese nation has since then embarked on the path of realizing national rejuvenation, he said.
No force can stop Chinese people, nation from marching forward
No force can ever shake the status of China, or stop the Chinese people and nation from marching forward, Xi said.
Xi said Chinese people of all ethnic groups have made great achievements that amaze the world, over the past seven decades through concerted efforts and arduous struggle.