Austrians go to polls to choose new government
Parties jostle for position as another coalition looks likely in coming days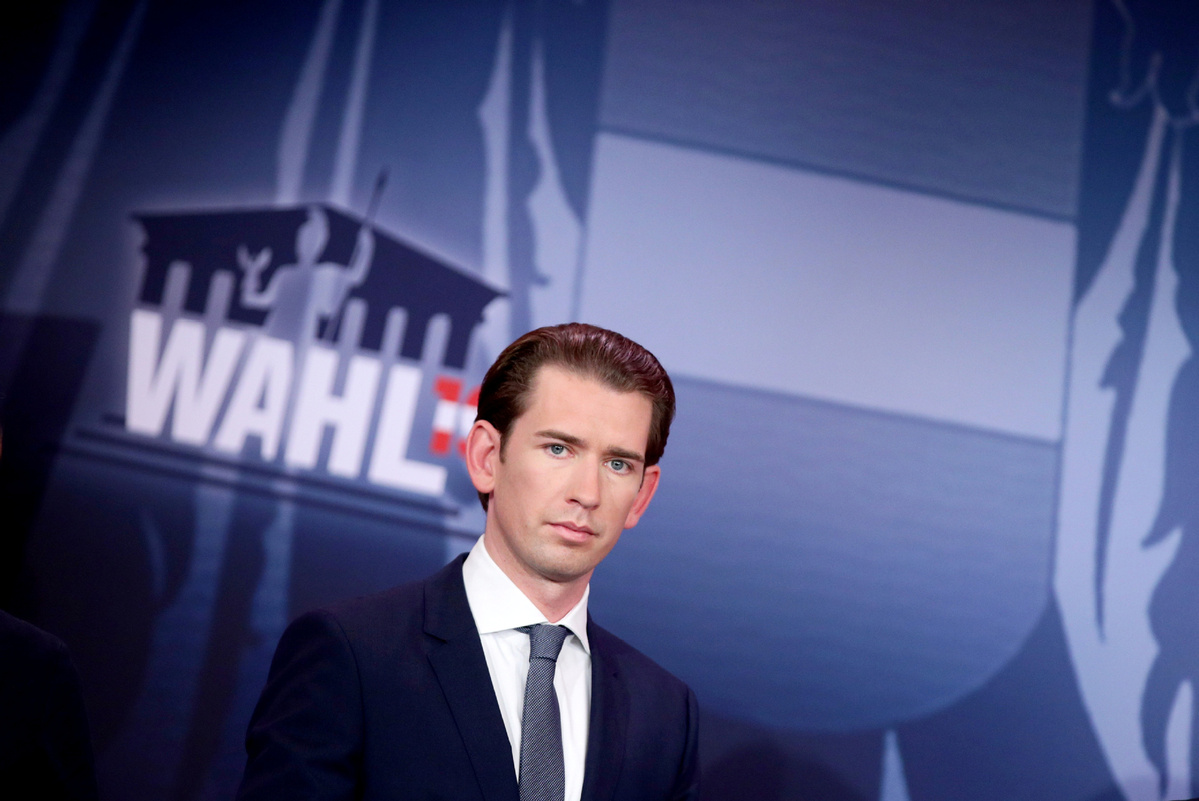 The people of Austria are awaiting the outcome of a parliamentary election after the country went to the polls on Sunday, four months after Chancellor Sebastian Kurz's coalition government was brought down in embarrassing circumstances.
Kurz became Austria's youngest leader when he was appointed in 2017 at the age of 31, after his conservative Austrian People's Party, also known as the OVP, formed a coalition with the far-right Freedom Party, or FPO.
But since June, the country has been run by a caretaker government, after Kurz lost a vote of confidence when video evidence emerged of his coalition partner and vice-chancellor, the FPO's Heinz-Christian Strache, attempting to sell of state assets to someone pretending to be a Russian oligarch.
The scandal has taken its toll on the FPO, whose support has dropped from 26 percent two years ago to 20 percent now, while the OVP's has risen from 31.5 percent to around 34 percent.
More than 6 million people are eligible to vote and predictions are that no one party will win an overall majority, increasing the likelihood of it resulting in another coalition government.
The decline in popularity of the FPO could be good news for the Greens, who were polling support of around 12 percent in the runup to the election, having not had any parliamentary seats for the last two years.
The FPO has tried to limit the damage to the party by blaming Strache personally for the scandal.
"Every vote for the FPO prevents black-green," FPO leader Norbert Hofer told supporters at a rally in Vienna, referring to a potential coalition between the OVP and the Greens.
But the clouds of scandal have refused to clear, and with particularly bad timing for the FPO, on Thursday prosecutors said they were looking at fraud allegations against Strache, one of his former bodyguards, and the former head of his office.
This comes on the back of media reports about the lavish lifestyle the FPO funded for Strache and his wife, who is standing in the election for the FPO.
Kurz has refused to give any indication of how he might respond to the possibility of another coalition but Greens leader Werner Kogler has made it clear he would drive a hard bargain in any potential negotiations.
"Should there again be a government of this persuasion, corruption and right-wing extremism, or with it at least? We say no," he said. "We're open for talks with Kurz but his party has a long way to go to be a coalition partner for us."
Another possible partner is the pro-business, liberal Neos Party. Its leader, Beate Meinl-Reisinger, has pushed Kurz on why he would not rule out another coalition with the FPO, which she said is not fit to govern.
"We as a People's Party traditionally never rule out a democratically elected party," he replied. "We will also not do that this time. If I am elected, we will hold talks with all parties."