Five cultural figures awarded national medals, honorary titles
Share - WeChat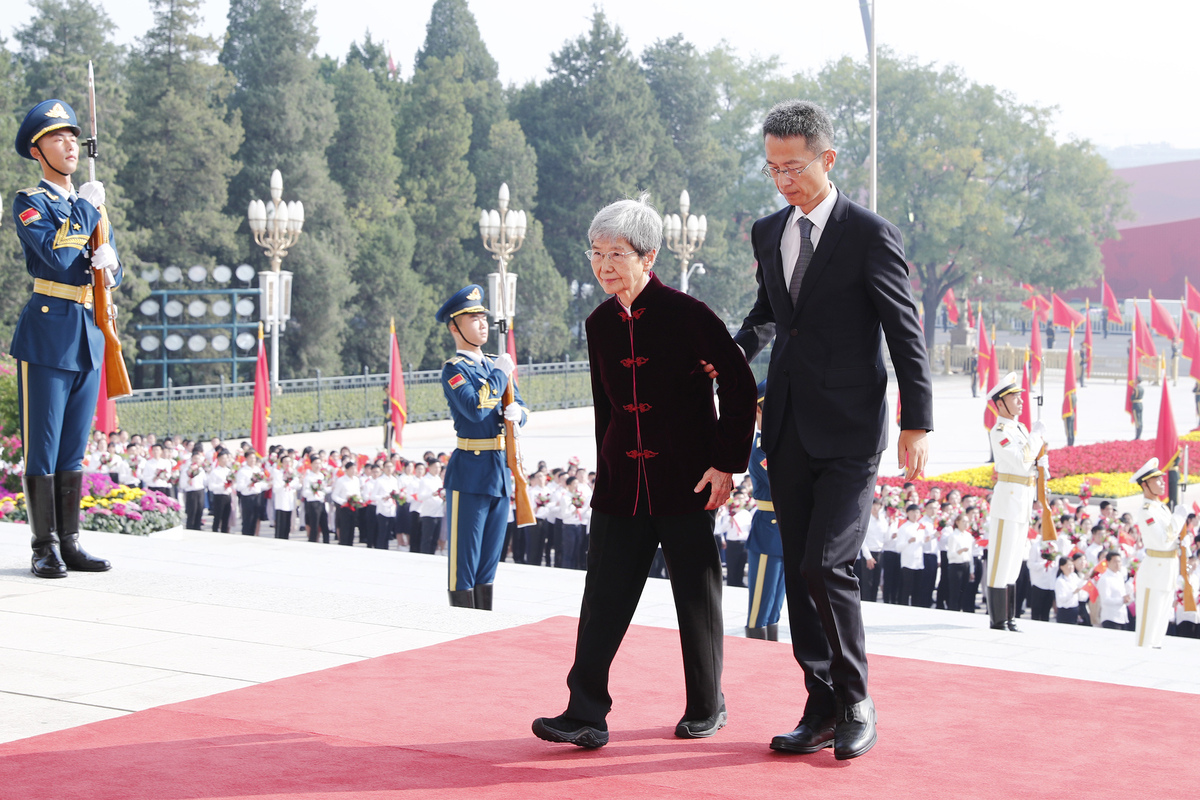 President Xi Jinping presented national medals and honorary titles of the People's Republic of China (PRC) to awardees in the Great Hall of the People on Sunday morning.
Xi, also general secretary of the Communist Party of China Central Committee and chairman of the Central Military Commission, helped the awardees wear the medals and shook hands with them.
Recipients represent distinguished Chinese dedicated to the causes of the Party and people, Xi said after presenting the medals.
He also said that heroes show that greatness comes from the ordinary, and if we do all ordinary things well, we can lead an extraordinary life.
Xi called on honorees to continue working and influencing more people, and urged Chinese society to respect and learn from heroes.
The red and golden Medals of the Republic were awarded to individuals who made great contributions to the construction and development of the People's Republic of China, while the golden and blue Friendship Medals represented the long-standing friendship between the people of China and the rest of the world.
The medals for recipients of national honorary titles were granted to those who made outstanding contributions in various fields.
Of the 42 individuals on the list, five are from the art and culture sector, including Chinese writer Wang Meng, Chinese actress Qin Yi, Chinese singer Guo Lanying, Chinese archaeologist Fan Jinshi and Sinologist Galina Kulikova. She is the first vice-president of the Russia-China Friendship Association and was awarded the Friendship Medal for her contributions in deepening the Sino-Russian cultural relationship.
Here is a brief introduction of the four Chinese awardees from China's art and culture sector:
Most Popular