Nation's scientists support UN goals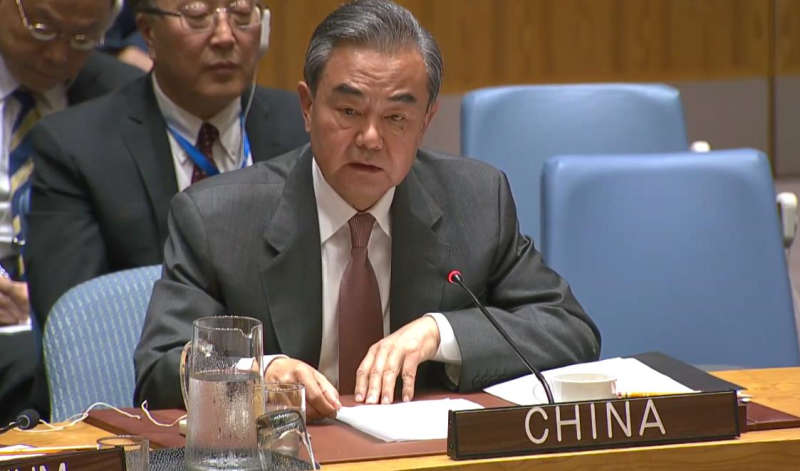 China will continue to support the United Nations' Sustainable Development Goals 2030 by providing open, high-quality earth science data, research methods and Chinese solutions on major issues that may serve as a reference or inspiration for other countries, according to a new report published on Friday.
The report, Big Earth Data in Support of the Sustainable Development Goals, is one of the key documents representing China's growing efforts to pursue the goals. Its findings were submitted by State Councilor and Foreign Minister Wang Yi to the UN this week during the Sustainable Development Goals Summit in New York.
In 2015, the UN adopted 17 economic, social and environmental goals crucial for the sustainable peace and prosperity of the planet and mankind. However, insufficient data, imperfect research methods and diverse local concerns are some of the biggest obstacles blocking the forward momentum of the goals.
To tackle these issues, the Chinese Academy of Sciences launched the five-year Big Earth Data Science Engineering Project last year. The project is led by the academy's Aerospace Information Research Institute and includes more than 1,200 scientists across 129 research institutions, ranging from data sciences to environmental studies.
Zhang Yaping, the academy's vice-president, said the models and results from the project will provide valuable scientific and technical support for scientists and decision-makers.
"More countries, regions, organizations and companies are working together to realize the 2030 Sustainable Development Goals," Zhang said. "China has taken concrete steps-through science, technology and innovation-to march at the forefront of this grand undertaking. It will keep contributing to the global effort in meeting the new demands and challenges of sustainable development."
Guo Huadong, a researcher from the Institute of Remote Sensing and Digital Earth, said the latest report focuses on five goals that are closely related to earth science and can be studied using various satellite instruments and big data analytical tools.
The five selected goals are zero hunger, clean water and sanitation, sustainable cities and communities, life below water and life on land. "China can contribute to solving regional and global issues by providing reliable, updated data, new research methods and solutions for reference," Guo said.
For example, the environmental impact per unit of production in China has decreased since 2000 due to better farm management, but rapid urbanization is challenging this trend. Therefore, farm management and land-use planning must be better coordinated to ensure sustainable food supply in China, especially in urbanizing regions.
As for China's surface water quality, in 2016 and 2017, around 67.8 percent of surface water was within the I, II and III tiers of a five-tier water quality evaluation system, with tiers IV and V considered suboptimal.
Water quality in western China is generally better than that of the more populous eastern regions, hence future policy should focus on pollution source control and encourage scientists to collect standardized, unified and timely data tailored to local government needs.
The report also collected data on China's public transportation system, urbanization, cultural and natural heritage, PM2.5 air pollutants and the proportion of public spaces in urban areas, which can support comprehensive evaluation of sustainable development in Chinese cities.
The academy is also building the International Science Center for Big Earth Data and related infrastructure in Beijing's Huairou district, Guo said.
"Sustainable development requires a constant input of high definition, multidimensional data over a wide time period," he said. As this infrastructure falls into place, China will further improve its ability to sustain and support big earth data research to meet sustainable development goals, he said.