Chinese FM calls for solidarity of China, Africa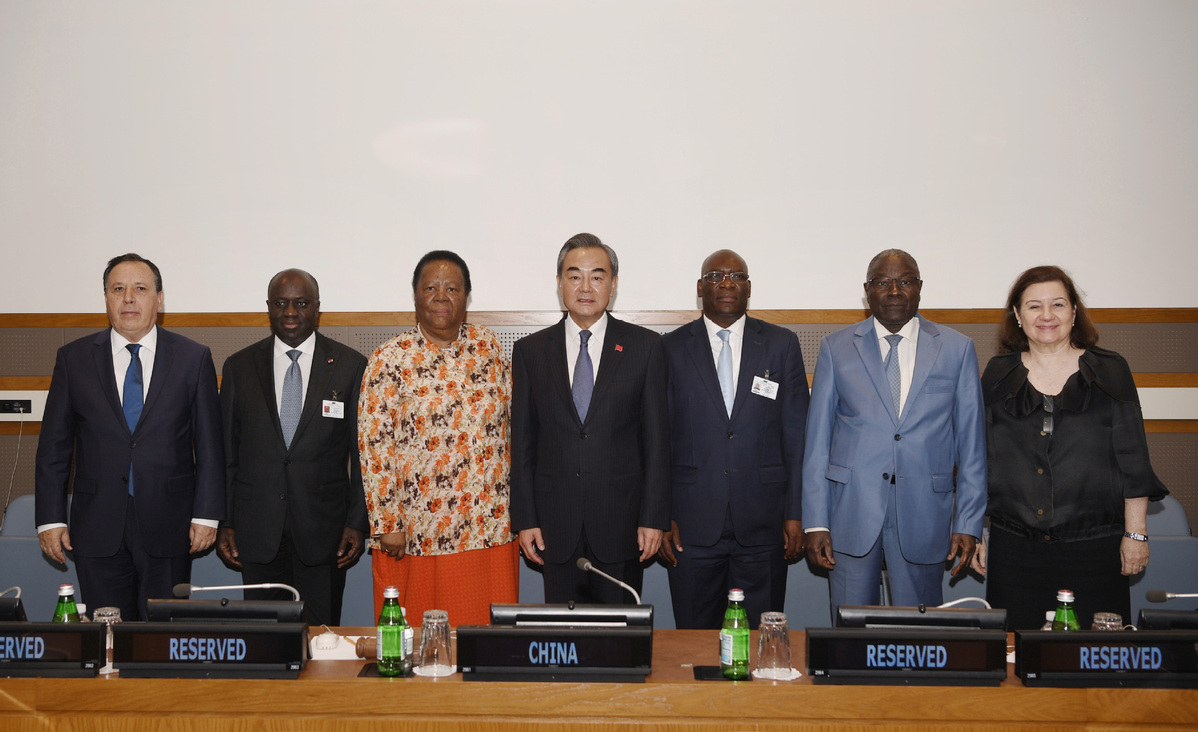 UNITED NATIONS - Chinese State Councilor and Foreign Minister Wang Yi on Thursday called for solidarity between China and African countries during a meeting with the foreign ministers of African members of the UN Security Council.
At the meeting on the sidelines of the 74th session of the UN General Assembly, Wang said the biggest challenge in the current international situation is unilateralism, and to cope with it, China and African countries should show solidarity.
In the Security Council, if the three African members -- Cote d'Ivoire, Equatorial Guinea and South Africa -- speak with one voice, their influence would mean more than only three votes, but rather would cover the entire African continent, he said.
If China stands together with Africa, the influence will be greater than just four votes, but rather would lead other countries to follow, and influence and shape the Security Council's agenda, he added.
Since 2018, there has been a "3+1" coordination mechanism between China and the African members of the Security Council. This coordination mechanism should be fully used, Wang stressed.
China and the large number of African countries, as developing nations, must put economic and social development first and support each other in their choices of development path, the Chinese diplomat said.
He added China is willing to align its Belt and Road Initiative with African Union's Agenda 2063, the UN 2030 Agenda for Sustainable Development, and development strategies of African countries, so as to boost the development capacity of African countries and address the root causes of conflict.
The meeting was attended by the foreign ministers of the three current African members of the Security Council, and the incoming African members -- Niger and Tunisia.