Ambassador hopes for Brexit resolution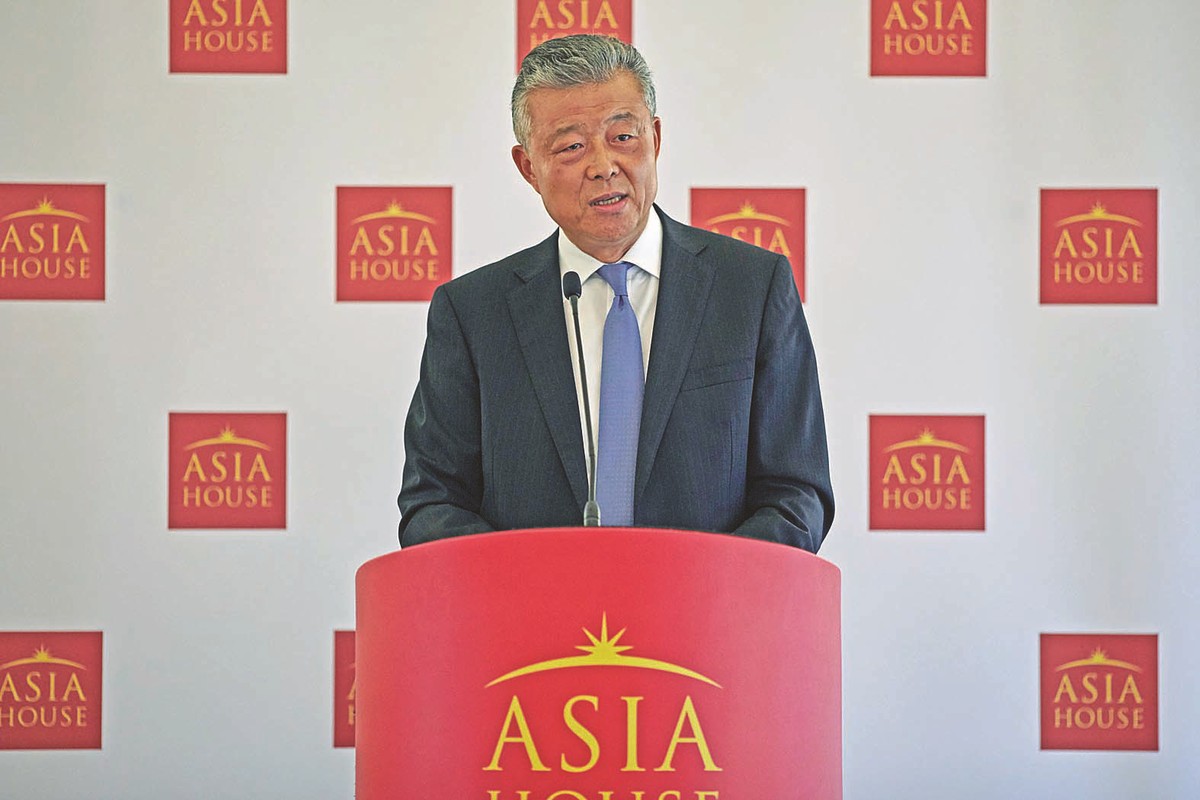 China's Ambassador to the United Kingdom Liu Xiaoming says he hopes that Britain will soon reach a resolution on Brexit so that Chinese businesses in the UK can plan accordingly.
Speaking at an event on Wednesday at the London-based public policy center Asia House, Liu said that Chinese companies in Britain are concerned about how European Union withdrawal will impact their future operations.
"There are about 500 Chinese businesses operating in the UK," Liu said. "Some of them have set up their European headquarters in the UK. The reason to be concerned about the prospect of Brexit, and deal or no deal, is what will be the impact on those businesses."
Liu said several of the companies have already set up new offices in mainland Europe in preparation for possible Brexit-related disruption.
"They are not so sure if with Brexit they can still handle European business from London," he said. "They have set up new offices — their main offices still remain here, but they need to plan for these uncertainties."
While Liu expressed his desire for a speedy resolution to Brexit, he emphasized that China views it as a domestic matter for the UK.
"We watch what is going on with real interest," he said. "I hope you will bring it to an end soon. We would like to have more certainty. Of course, it's very much up to the British people, up to the politicians, up to the government to decide when to end, how to end. What we are concerned about is the uncertainty."
Liu said he and his team are monitoring the Brexit process in order to assess its impact on the future UK-China relationship.
"What I am doing is working to make sure that our relationship remains strong, that our relationship will go ahead and moves in the right direction," said Liu. "We believe there are opportunities after Brexit. We are watching the situation closely and we are also trying to think of what will be next. It's a challenging task for me and my staff to tell Beijing and the Chinese people what is going on in this country."
In a wide-ranging discussion, Liu said that China wants to collaborate with the UK and promote openness in the global economy. He said both nations should work together to reform global governance and stand up against "surging protectionism and bullying".
"The world economy is under mounting downward pressure," he said. "The escalating trade friction triggered by a certain country is dealing a severe blow."
Liu said that China opposes the "outdated logic of winner takes all" when it comes to international relations.
"China is not aimed at challenging or replacing any country. It is committed to a new path of state-to-state relations, that values dialogue above competition and partnership above alliance," he said.
Liu said that China is working with other nations in expanding and implementing the Belt and Road Initiative, which is a major international development program that Liu described as the "largest cooperation platform in the world".