Juul CEO steps down amid uproar over vaping
Share - WeChat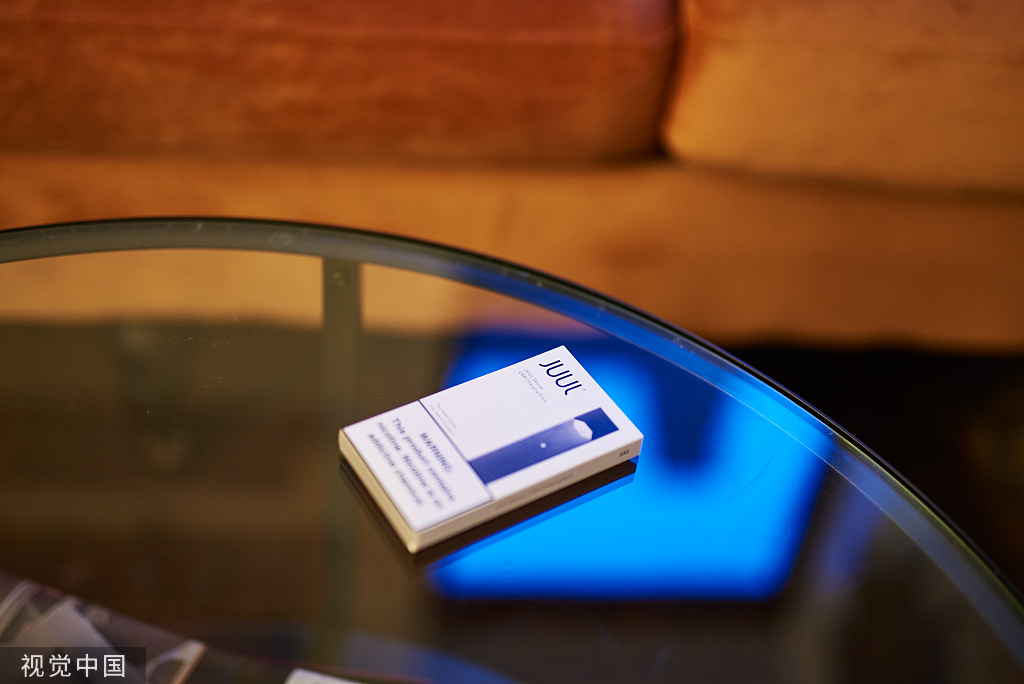 The CEO of Juul Labs, the dominant e-cigarette company, stepped down on Wednesday as the company announced it would stop all advertising in the US, where hundreds of lung illnesses and 11 deaths have been linked to vaping.
Kevin Burns, who had apologized for the nation's teen vaping epidemic, resigned effective immediately as CEO, Juul announced.
Juul investor Altria Group, maker of Marlboro cigarettes, said it was a "decision by Juul" for Burns to go.
He will be replaced by K.C. Crosthwaite, an executive from Altria, which paid $13 billion for a 35 percent stake in San Francisco-based Juul.
Crosthwaite said he has "long believed in a future where adult smokers overwhelmingly choose alternative products" like Juul but acknowledged "that future is at risk due to unacceptable levels of youth usage and eroding public confidence in our industry".
Juul also said it wouldn't fight the Trump administration's proposal to ban most flavored e-cigarettes. If the ban takes effect, Juul officials had estimated that it would reduce company sales by 80 percent initially.
The company also said that it would stop its "Make the Switch" campaign promoting Juul as a healthier alternative to traditional cigarettes, a claim that the Food and Drug Administration said was illegal.
Also Wednesday, Altria announced that its merger talks with Philip Morris International, which sells Marlboro and other products in foreign markets, had ended.
Philip Morris said it will instead focus on launching its own cigarette alternative in the United States, called IQOS — "I Quit Ordinary Smoking'' — which the FDA has reviewed and authorized.
IQOS heats specially designed tobacco units just enough to release a flavorful nicotine-containing tobacco vapor but without burning the tobacco.
Burns' departure comes less than a week after the Food and Drug Administration (FDA) announced that its criminal investigations unit is looking into the rise of the vaping-lung illnesses across the country.
There have been at least 530 illnesses and 11 deaths in the US linked to e-cigarettes, according to the Centers for Disease Control and Prevention (CDC).
The CDC told a House subcommittee on Tuesday that "hundreds" more cases of the vaping-related lung disease have been reported to it just in the past week.
On Tuesday, Massachusetts announced a four-month ban on the sale of all vaping products.
Georgia and Florida this week reported their first vaping deaths. The Georgia patient had a history of heavy nicotine vaping, but didn't vape THC, the active ingredient in marijuana, according to a Georgia Department of Public Health statement released Wednesday.
The Florida Department of Health updated its statistics on Tuesday that showed its first vaping-related death, but provided no other details.
Many of the patients have said that they had been vaping THC, the high-inducing ingredient in cannabis, when they became short of breath and grew sicker, officials have reported.