IMF has first 'emerging market' leader
Share - WeChat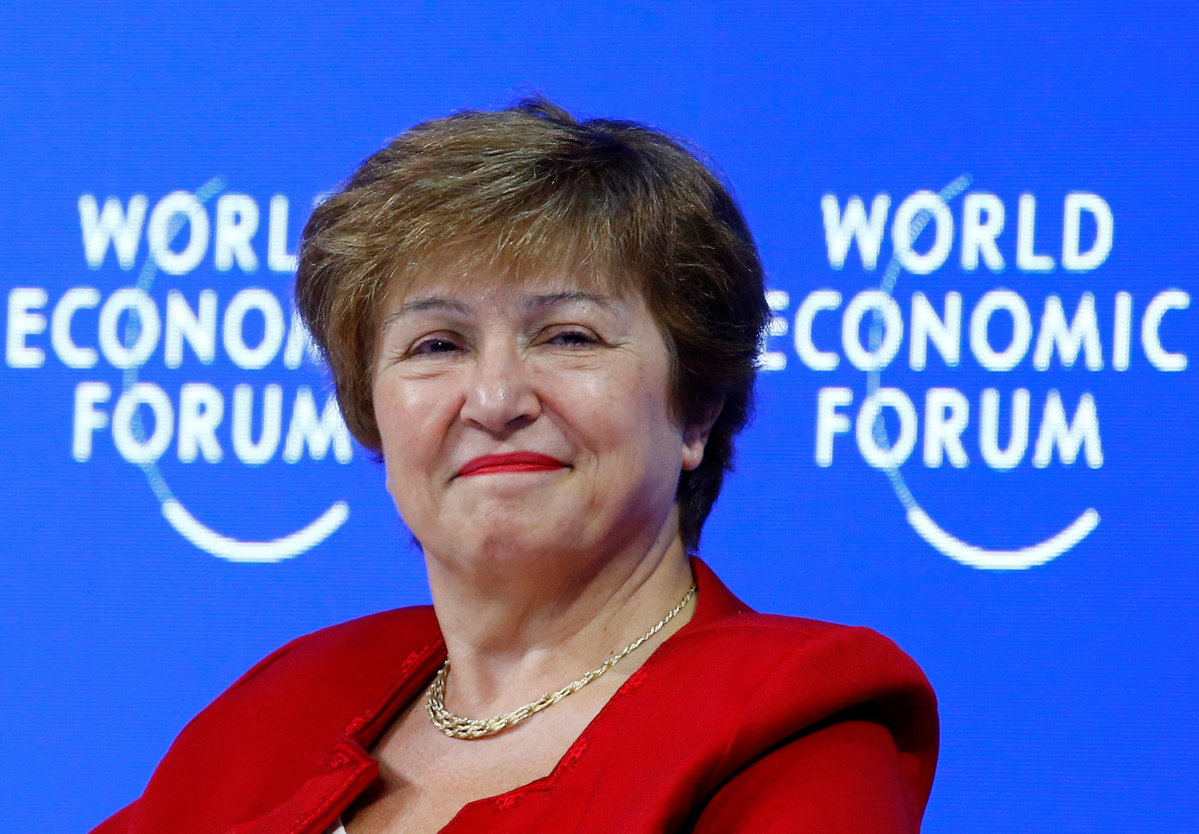 Bulgarian economist Kristalina Georgieva, confirmed as the new chief of the International Monetary Fund on Wednesday, said her "immediate priority" was to deal with risks of crises while pursuing long-term goals.
Georgieva, 66, who succeeds France's Christine Lagarde to begin her five-year term on Oct 1, is the first person from an emerging-market economy to lead the IMF since its inception in 1944, the fund's executive board said in a statement.
In the first two weeks of her tenure, the world's top two economies are expected to resume high-level trade talks in Washington aimed at ending their protracted trade war, and the IMF and World Bank are scheduled to hold their annual meetings, where an updated global economic outlook will be released.
In its last quarterly World Economic Outlook issued in July, the IMF downgraded its projection for global growth to 3.2 percent in 2019, and warned a "precarious" 2020, saying that factors such as trade tensions and continued uncertainty were sapping the strength of the world economy.
"Warning signs are flashing, and we must be ready to be tested," Georgieva told reporters at the bank's Washington headquarters after her confirmation.
She said in a statement that it was a "huge responsibility" to be at the helm of the IMF at a time when global economic growth continues to disappoint, trade tensions persist, and debt is at historically high levels.
"Our immediate priority is to help countries minimize the risk of crises and be ready to cope with downturns. Yet, we should not lose sight of our long-term objective – to support sound monetary, fiscal and structural policies to build stronger economies and improve people's lives," Georgieva said.
Georgieva has been the chief executive officer of the World Bank since January 2017 and was the interim president for the World Bank Group from February to early April.
Her selection follows a decades-long tradition that the global lender is headed by a European, while its sister organization, the World Bank, has been always led by an American.
David Malpass, a former Trump administration official and head of the World Bank, tweeted his congratulations to Georgieva for her selection as the 12th IMF chief.
"While she will be truly missed, our loss is the fund's great gain," Malpass said, citing the many achievements she had attained at the World Bank, including her leadership on supporting fragile countries, commitment to women's empowerment as a development issue, and her passion for addressing the effects of climate change.
Georgieva is the second woman ever to lead the world's lender of last resort, following Lagarde, who left the post she had held since 2011 to head the European Central Bank.
Georgieva's nomination has produced great pride among her peers as well as in her home country.
Sabina Ciofu, head of EU and trade policy at the London-based industry association TechUK, tweeted on Wednesday: "I hope young girls everywhere see this picture and know that anything they dream and want to achieve is totally possible — IMF top job going from Lagarde to Georgieva."
"This is a huge achievement for Bulgaria," Bulgarian Prime Minister Boyko Borissov said in a post on Facebook. "I am convinced she will deal wonderfully with the management of one of the world's largest institutions."