Raising a glass to art at Jiangxi bar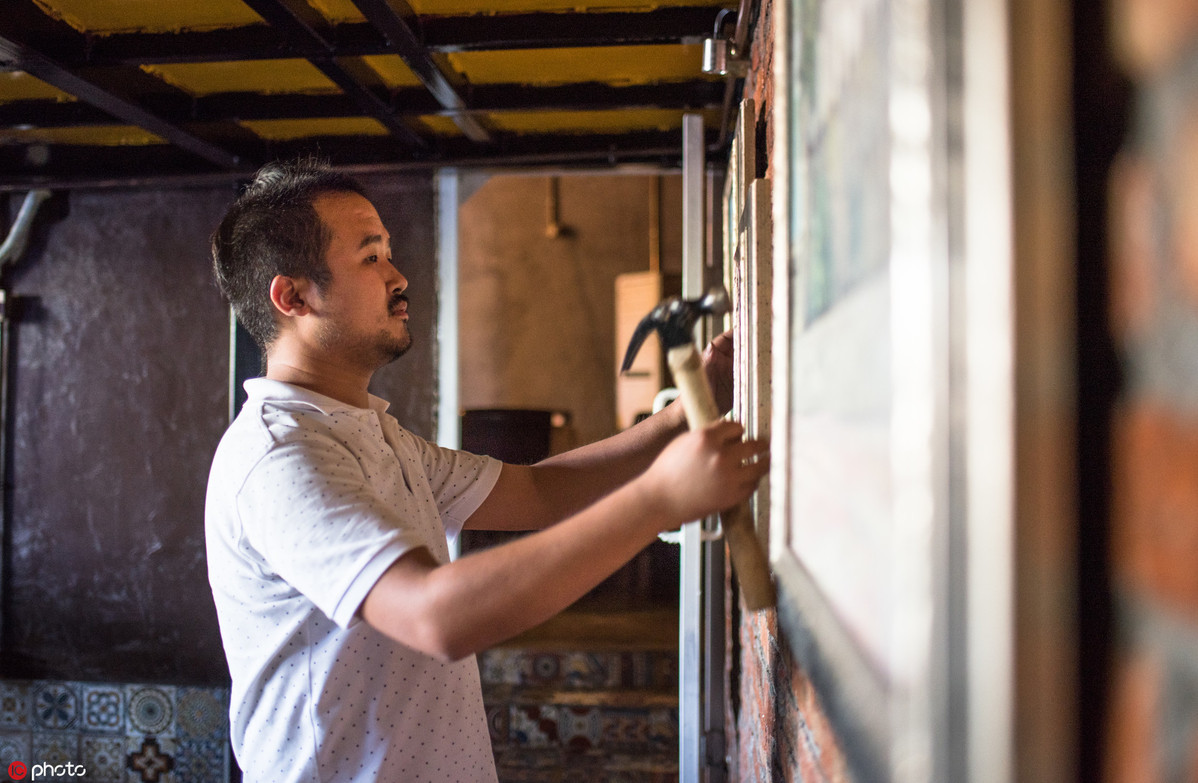 Shen Xilai, who did his postgraduate studies in oil painting, started his own business after graduation in 2014 to open a bar featuring oil paintings in Nanchang, East China's Jiangxi province.
Apart from entertainment, Shen hoped his bar could carry on his artistic aspirations as well. In this way, Shen transformed the second floor of the bar into an oil painting studio, where he could have a space to create his own works and also teach students painting during the daytime.
"The first floor is reality, while the second floor has my dreams," Shen said.