Hong Kong youths vow to help restore peace, order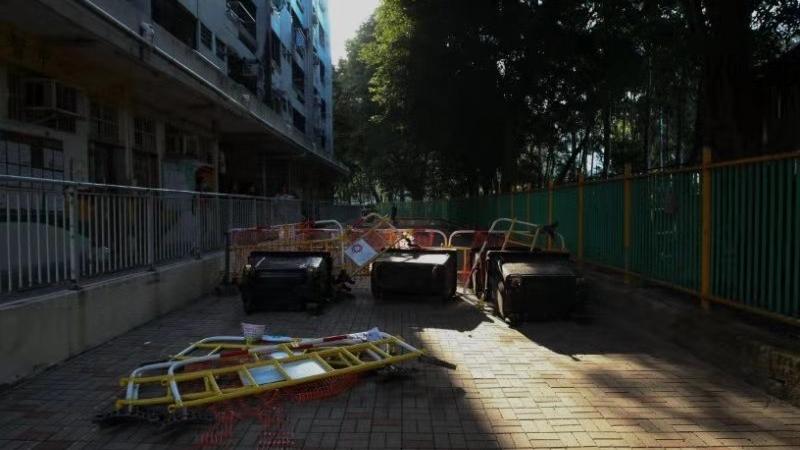 Hong Kong members of the nation's leading youth association on Sunday vowed to play their roles in helping the special administrative region recover from the ongoing social unrest that has plagued the city for more than three months.
They made the pledge at a sharing session in Shenzhen attended by about 120 Hong Kong and Macao members of the All­China Youth Federation and from its provincial committees across the country.
Eric Yeung, a Hong Kong member of the federation's standing committee, told the session the first priority now is to fully support the HKSAR government and the police in halting the violence.
Yeung, who is also chairman of Hong Kong United Youth Association, pledged to ramp up efforts in mobilizing his peers to reject violence, which he said will only harm Hong Kong.
Other members are worried about the aftermath. Kevin So, another Hong Kong participant, who's secretary ­general of Hua Jing Society, said the protracted turbulence has caused deep social rifts, which could leave permanent scars.
"If the 2014 'Occupy Central' movement has left a wound in society, the current unrest is a fresh cut on the wound," he said.
He urged young people not to tag others with political labels to prevent the situation from deteriorating. "Whatever political views we may have, we live in the same society and share the same core values."
Another Hong Kong attendee John Wong, said the SAR is facing its worst social crisis. "It's time for us young people to play our role in helping to restore peace and order in society."
He said the unrest has shown that many Hong Kong youngsters still have a poor understanding of the Chinese mainland.
Wong is also director­ general of local charity group, the New Home Association, which has organized various cross­boundary youth exchange events. He pledged to double efforts to make Hong Kong youngsters realize the great opportunities created by major national development strategies, such as the Guangdong­-Hong Kong-­Macao Greater Bay Area development.
So also stressed the importance of increasing Hong Kong youths' understanding of the mainland, and urged the SAR government to attach greater importance in this area by introducing more measures to meet that objective.