Xinjiang man makes 144-day journey on horseback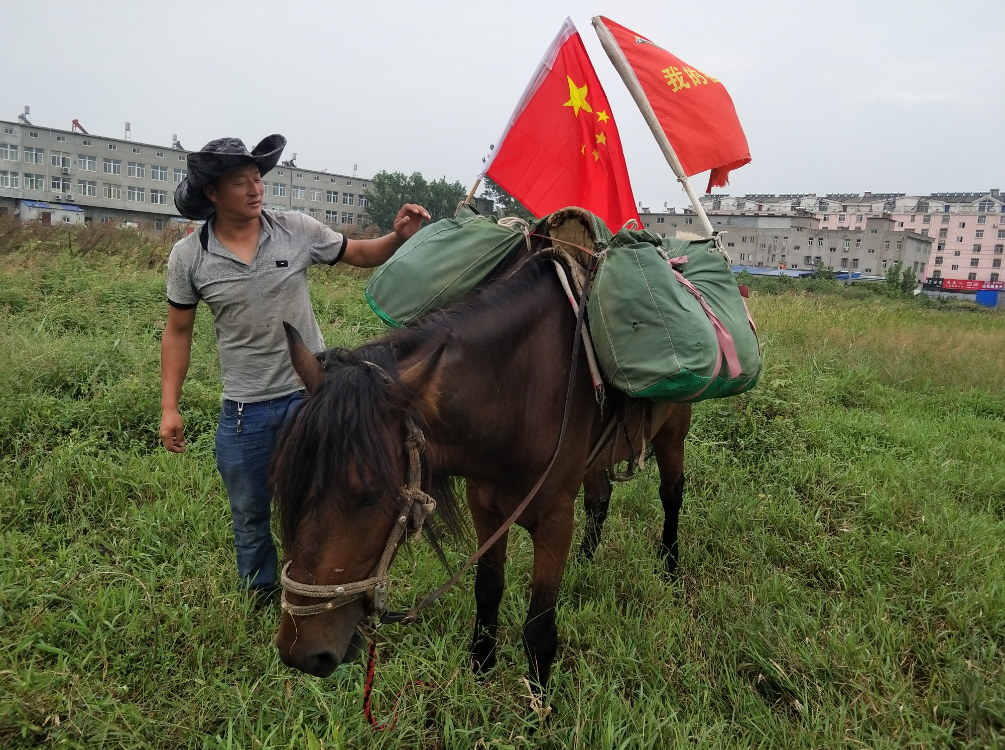 A man from Horgos, Northwest China's Xinjiang Uygur autonomous region, spent 144 days riding horses to Lianyungang in East China's Jiangsu province to show his gratitude to local government for helping send his daughter to college.
The 39-year-old man, Li Zhiyuan, traveled more than 5,000 kilometers to send the local government red silk banners, a traditional way to express gratitude in China.
Starting April 27, Li overcame many difficulties and made many friends who helped both him and his two horses during the trip.
"Thank you for establishing the Sugang Middle School so that my daughter can receive a good education.
"She got admitted by a college this summer and became the first college student in our family."
"All of my family members felt very proud of my daughter. My son is also attending a kindergarten established by Lianyungang," he said.
The city invested more than 36 million yuan ($5.1 million) in establishing the middle school in Horgos in 2009, and teachers were encouraged to go to Horgos to help local children for several years.
"My family members have suffered a lot for being illiterate," said Li. "Your help has greatly changed my family."