Lhasa calligraphy competition marks PRC 70th anniversary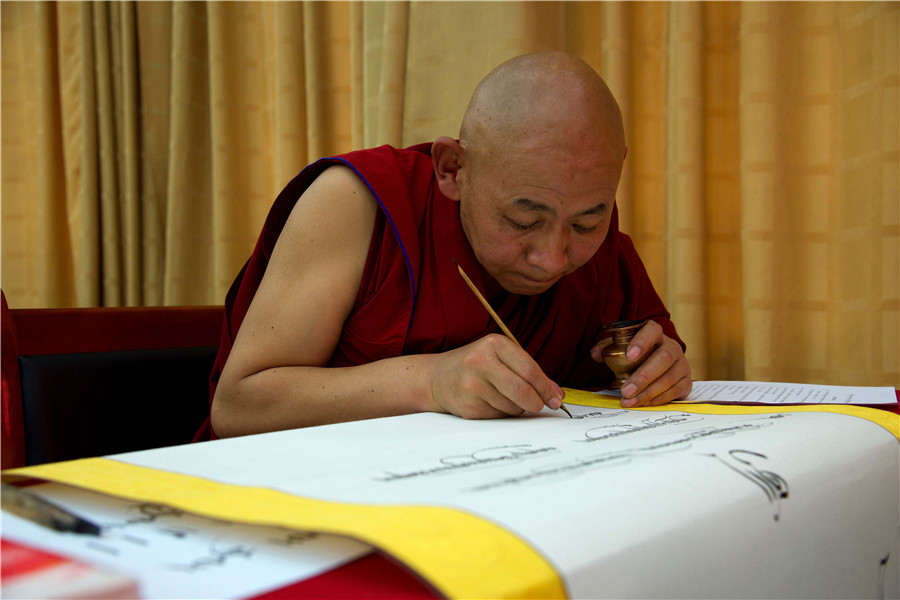 More than 100 Tibetan Buddhist monks and nuns gathered in Lhasa, capital of Tibet autonomous region on Sept 16, for a calligraphy competition to mark the 70th anniversary of the People's Republic of China.
Sonam Tsering, head of the city's religious affairs bureau, said the monks and nuns participating in the completion came from the monasteries of the city's eight counties and districts, including the Jokhang Temple, monasteries of Drepung, Gandan, and Sera.
"Conducting such a competition can help promote ethnic traditional culture in one way and on the other hand, it provides the monks and nuns a stage for exchanges and communications. We will conduct similar activities in the future to help raise monks' interest in learning," he said.