Travel experiences evolving as National Day holiday approaches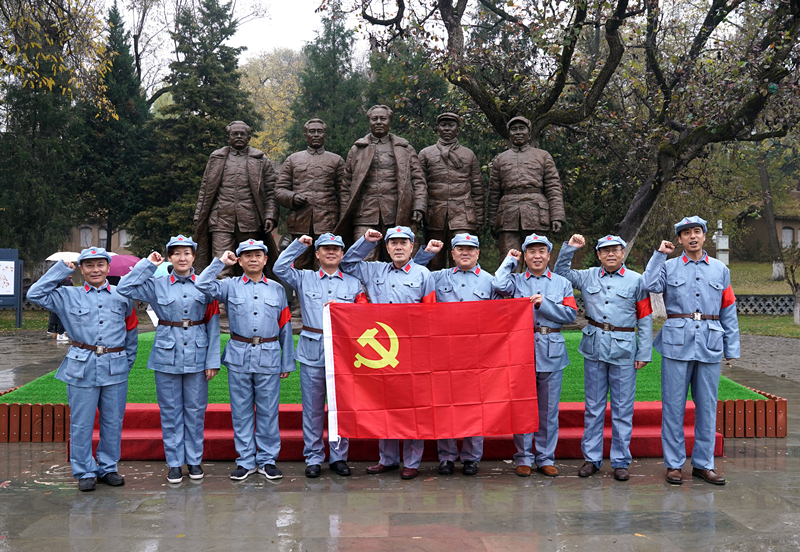 Historical sites commemorating China's revolutionary years-known as "red tourism sites"-are expected to be must-see venues for more domestic travelers during the upcoming National Day holiday, while experience-driven trips to niche destinations are also growing in popularity.
These are some of the key findings revealed ahead of the seven-day Golden Week holiday, which begins on Oct 1, by leading travel portals, based on their booking histories and data analytics.
According to Airbnb, the United States-based firm offering online booking for homestay services, cities with strong revolutionary relics and related cultural legacies, such as Tianjin, Shenyang, Datong, Jinan and Huanggang, are expected to see reservations triple compared with normal levels.
"By paying tribute to places with such revolutionary elements, travelers are essentially celebrating the 70th anniversary of the founding of the People's Republic of China with their footsteps," Airbnb China President Peng Tao said in Shanghai on Monday.
Similar trends have been spotted on online travel agency Fliggy. The site found that bookings for domestic trips since October jumped 42 percent year-on-year, with searches for popular red tourism sites almost doubling year-on-year during the month of August.
Meanwhile, those born in the 1990s are expected to make up half of outbound travelers, and the group also appears to be more enthusiastic about venturing into new territories.
According to Fliggy, young Chinese travelers are embracing the idea of making multiple visits to one destination, and are increasingly seeking authentic experiences such as sampling unfamiliar cuisines.
Japan and Thailand are expected to remain the top offshore destinations over the upcoming Golden Week, whereas packages to traditional foreign destinations such as Singapore and Malaysia surged over 50 percent.
Peng said that close to 60 percent of Chinese millennial travelers surveyed by the company said they would visit a place more than once, especially destinations considered to be off the beaten path.
These findings challenge the numerous stereotypes and outdated notions that Chinese tourists insist on traveling mainly for the sake of shopping and tend to visit only iconic landmarks.
Peng also identified several other traits of the new generation of Chinese travelers. "They tend to follow popular routes on social media apps like Douyin and Instagram, prioritize unplugging from stressful urban life by combining business trips with personal vacations and embark on very spontaneous trip planning, which is evident in the less than three days' lead time in accommodation booking."
As their numbers continue to grow, Chinese outbound tourists are undergoing significant changes in travel preferences, behaviors and spending patterns, according to Alex Dichter, a senior partner at McKinsey and lead author of a report on the changing paradigm of Chinese outbound tourists.
"When planning a trip, Chinese outbound tourists desire places that offer natural scenery, high value for money and family-friendly locales, dispelling the myth that this group prefers to take a trip only to partake in shopping," he said.