Lymphoma Day marked with comedy to encourage patients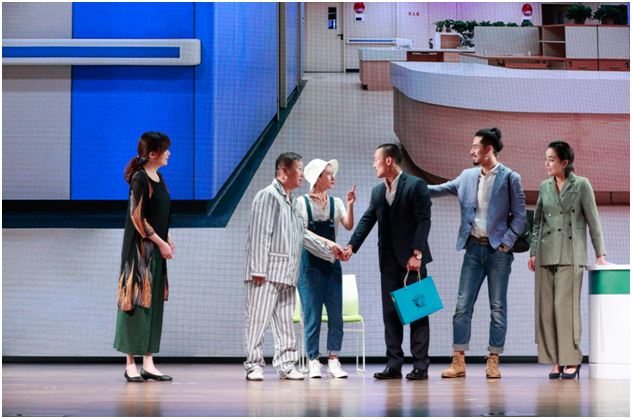 A theatrical play featuring lymphoma patients was staged in Shanghai on Sunday to mark the World Lymphoma Day falling on the same day.
In the light comedy, lymphoma patients of different ages, professions and suffering from different subtypes exchange stories and their experiences in fighting the disease and encourage and support one another. They stay optimistic about life and work with doctors; some of them get cured or respond positively to treatment and reunite with their families.
Supported by the China Anti-Cancer Association, House086, a lymphoma charity group, and Roche Pharma China, the play was watched by lymphoma experts, medical staff, patients, relatives and charity personnel.
Hong Fei, founder of House086, urged patients to stay positive about their future because the disease is curable with modern and standardized treatment.
Lymphoma is malignant tumor of the lymphatic hematopoietic system. About 100,000 new patients are diagnosed every year in China and the disease is affecting more younger people.
Judged by the clinicopathological characteristics of the tumors, lymphoma can be diagnosed as Hodgkin lymphoma (HL) and Non-Hodgkin lymphoma (NHL). Among NHL, Diffuse Large B-cell lymphoma (DLBCL) is the most common tumor, accounting for nearly 50 percent of cases.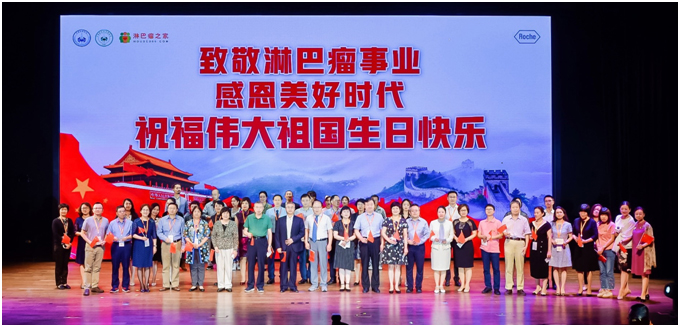 According to Zhu Jun, a professor with Beijing Cancer Hospital, lymphoma immunotherapy/targeted therapy is becoming more mature, based on pathologic diagnosis and molecular diagnosis. Between 70 to 80 percent of HL patients are cured. For DLBCL patients, targeted therapy chemotherapy is recommended as the cure rate is as high as 70 percent.
Shen Zhixiang, chief physician in the Hematology Department of Shanghai Ruijin Hospital, said more and more tumor drugs have been listed as medical insurance items to reduce the economic burdens of lymphoma families.
According to a survey issued by House086, the Illness Challenge Foundation and the Jockey Club School of Public Health and Primary Care, Chinese University of Hong Kong, 61 percent of patients participating in the survey have interrupted their treatment; 19 percent were due to financial difficulties.
Zhou Hong, president of Roche Pharma China, said World Lymphoma Day is good opportunity to promote scientific treatment, and Roche is committed to hematological tumor treatment and the Healthy China 2030 Initiative.
More than 10 cities, such as Tianjin, Xi'an, Zhengzhou and Guangzhou, joined the charity campaign on Sunday.