Young man makes fortune as takeaway online operator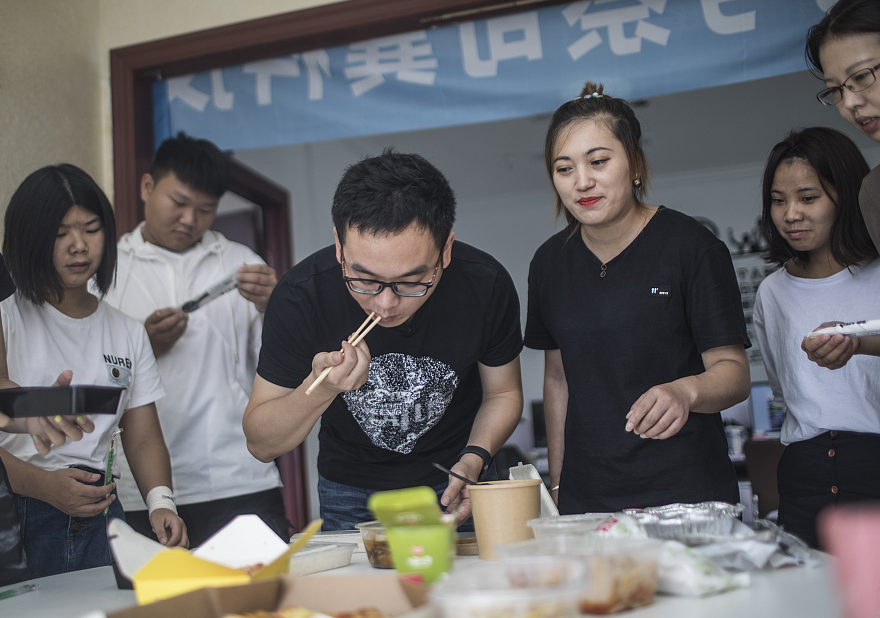 A young man of the post-1990 generation has made his fortune with online takeaway operations and services for over 6,000 takeaway businesses in Hangzhou, East China's Zhejiang province.
Zhu Xiaopeng and his team provide internet operational solutions for takeaway businesses to sell food online, and their work has generated an increase in sales for restaurants in the takeaway industry.
Zhu considers it a win-win, as it allows food stores to focus on making food while his company concentrates on the efficient sale of products online with the help of technology.
To provide professional services to customers, Zhang and his team often taste different kinds of takeaway foods during the day as part of a 'taste test', and take professional photos of the foods to attract customers attention.
Zhang has also established a daily monitoring system to follow up with overall sales changes of food stores after discount stimulation. In the past two years, Zhang and his team have helped 6,000 businesses increase sales by 40 percent.
Zhang and his team will visit local food stores to learn about their demands, and they have helped 1,300 traditional dying food stores embrace the internet and gain new hope.
Takeaway online operators are a relatively new profession with high payments in the takeaway food industry, an emerging industry with great business opportunities generated by e-commerce.
Zhang feels a great sense of accomplishment having found the niche market, saying he would like to continue to achieve higher sales with his team members.