We are far ahead of our rivals overseas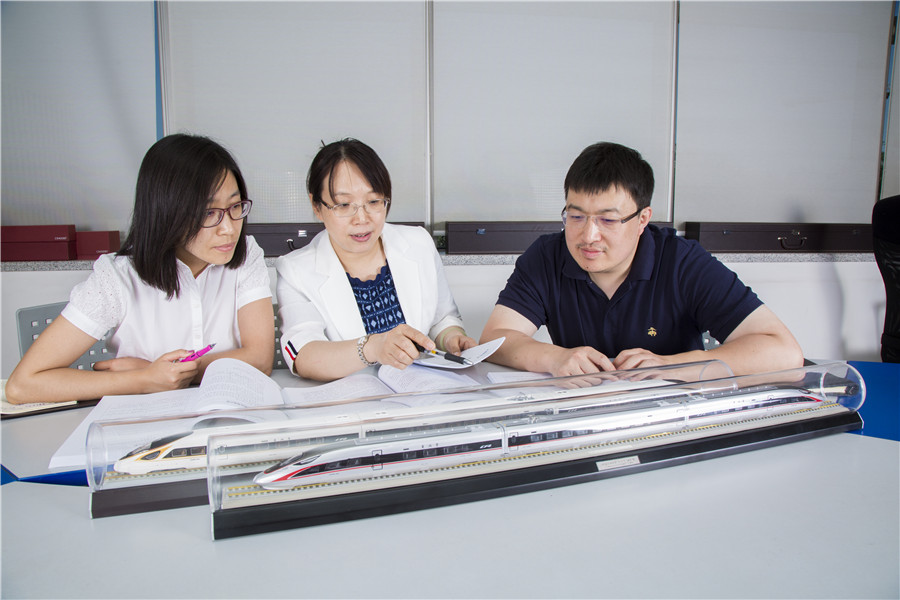 Zhao Hongwei, chief engineer at the China Academy of Railway Sciences
I was born into a military family in Langfang in the northern province of Hebei.
For most of my schooldays I was plagued by my father's strictness. If I failed to score 100 percent in any test, he refused to sign his name as required by the school.
But thanks to that tough parenting, I have never bowed to any challenge in my career.
In 2010, when the high-speed train was undergoing trial runs on the Beijing-Shanghai line, I was given just three months to modify the 16-car train into a 12-car one, while maintaining its ability to run at a maximum of 350 kilometers per hour, the highest speed possible on that line at the time.
A missing bolt or one damaged cable could lead to a deadly derailment.
However, there are tens of thousands of components in a bullet train, so the task seemed impossible, even for experts from countries such as Japan and Spain (which already had high-speed rail networks).
After ruling out all the possible problems and repeatedly testing and adjusting the processes with my colleagues, what had been deemed impossible turned into a big success.
In 2012, I was invited to become director of the Locomotive Sub-committee for the Data and Communications Department at the International Union of Railways - the first Asian to be offered the post.
I am qualified to discuss advanced and innovative technologies with the world's best train experts, which is a great help to China, a latecomer to international bullet train technology. When international standards were being drawn up, I offered a lot of Chinese perspectives in terms of technical standards.
When people discover what I do for a living, they always ask if bullet trains will eventually go even faster. I always say "yes".
It took less than a decade for China to build the world's biggest, most-advanced bullet train network.
We leapfrogged our predecessors to achieve a commercial operating speed of 350 km/h by upgrading and improving the technologies of our Japanese and European counterparts.
However, speed is not the only barometer for measuring the success of our technology. There are many other factors, such as noise reduction, minimizing vibration and the comfort of the ride.
We are now sparing no efforts on experiments to design a maglev (magnetic levitation) train that could run at a designed speed of 600 km/h.
With the maglev train becoming a reality in the coming years, people will soon be able to "travel at the speed of light".
Zhao Hongwei spoke with Wang Keju.