Shaoxing becomes powerhouse of high-quality development
Shaoxing plans to strengthen participation in the integration of the Yangtze River Delta region by developing connections with Hangzhou, Ningbo and Shanghai to seek high-quality development, said Ma Weiguang, Party chief of Shaoxing, at a news conference in Hangzhou.
The conference held in the capital city of Zhejiang focused on Shaoxing's achievements over the past 70 years since the founding of the People's Republic of China.
Shaoxing witnessed tremendous economic progress over the years, Ma said, citing statistics which showed the regional GDP of the city grew 480 times from 1.13 billion yuan ($160 million) in 1978 to 541.7 billion yuan last year. Total fiscal revenue also grew 430 times from 186 million yuan to 80 billion yuan in the same period.
The city's scale has been enlarged, with the permanent population exceeding 5 million last year and the urban area expanding to 2,942 square kilometers, Ma added.
Local life had greatly improved, Ma added, noting that per capita disposable income of urban and rural residents rose from 8,580 yuan and 4,681 yuan respectively in 1999 to 59,049 yuan and 33,097 yuan last year. Average life expectancy reached 81.43 years old in 2018, an increase of 5.26 years in 2005.
Ma noted these remarkable achievements can be attributed to many factors, including the city's vigorous industrial transformation and upgrade, urban-rural integration, enhanced cultural activities, environmental improvements, better social security and improved government services.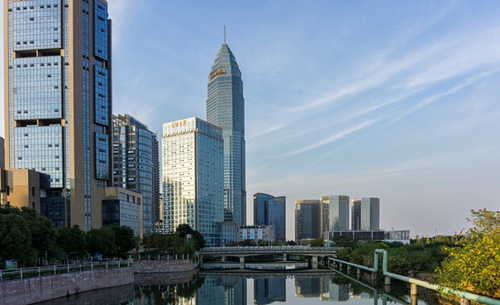 Its key role in the integration of the Yangtze River Delta region is especially important, Ma further explained, noting that moving forward, Shaoxing will focus on promoting infrastructure interconnectivity, complementary industry development, culture-tourism integration and sharing of social benefits.
In addition, Shaoxing is well known for its sound business climate, said Sheng Yuechun, mayor of the city. He said that Shaoxing was once rated by the World Bank as one of the top six Chinese cities for its investment environment, and promised that they would continue to strengthen reforms to enhance the business climate for the future.