Beijing parks receive 1.12 m visitors during Mid-Autumn Festival holiday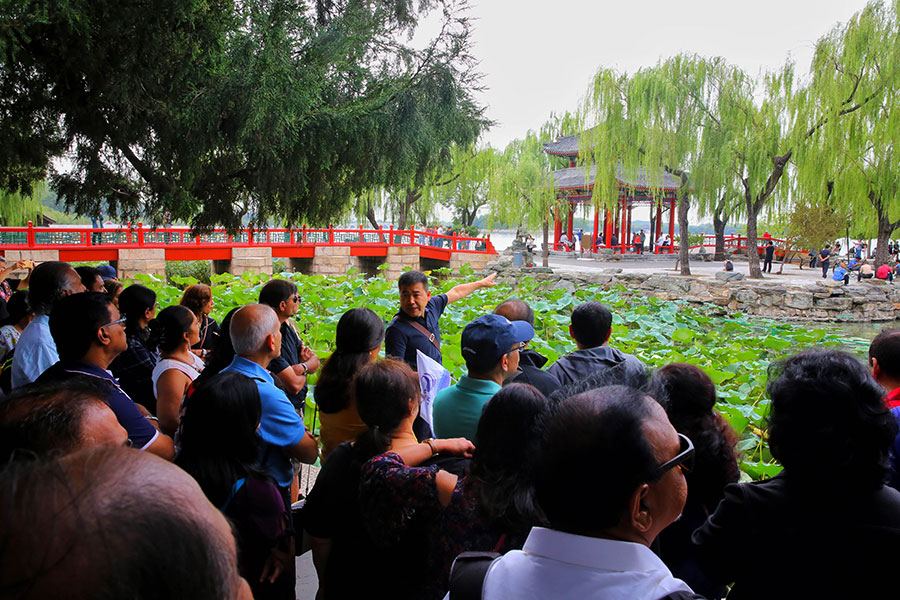 BEIJING -- More than 1.12 million people visited Beijing's 11 municipal parks and the Museum of Chinese Gardens and Landscape Architecture during the Mid-Autumn Festival holiday.
The Summer Palace, Tiantan (Temple of Heaven) Park and Beijing Zoo were reported as the three most popular parks, receiving 245,000, 168,000 and 151,000 visitors, respectively, during the three-day holiday, according to the Beijing Municipal Administration Center of Parks.
Up to 50 cultural events and activities were held in parks to attract visitors. At Beihai Park, tourists enjoyed the full moon on the lake. At Taoranting Park, visitors were invited to make moon cakes. At Xiangshan Park, around 53,000 tourists visited eight revolutionary sites to cherish the memory of their revolutionary predecessors.
The Mid-Autumn Festival, the 15th day of August on the Chinese lunar calendar, fell on Friday this year, and is traditionally a time for family gatherings in China. During the festival, people usually eat moon cakes, admire the full moon and celebrate good harvests together.