Alliance to connect China's cultural heritages with int'l designers
Share - WeChat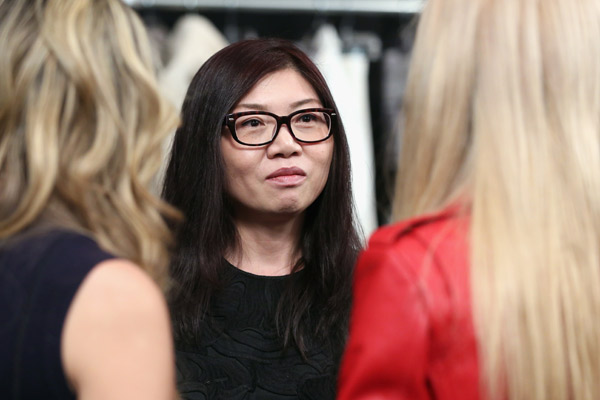 For its trial operation, the alliance cooperated with Wang Tao, a famous Chinese designer as well as a regular at the NYFW, to transform China's intangible cultural heritage Yi embroidery to new urban fashion on the catwalk.
In the Spring/Summer 2020 collection of Taoray Taoray, the youth line of Taoray Wang, the designer's namesake brand, Yi embroidery featured by exquisite patterns and bright colors was incorporated in people's daily wear such as camisoles, T-shirts, hoodies, and jeans jackets.
"Most of the people buy Yi embroidery as souvenirs. We want to break the stereotype that traditional embroidery could not be fashionable," said Wang on the sidelines of her runway show. "I think fashion is a best way to introduce culture."
Tong believes such combination of ethnic heritages and fashion designs would have huge market potential.
"The trending of fashion will have to integrate the East and the West and be extracted from the culture. These are the pursuit of modern consumers," he said.
The cooperation was also part of the efforts to lift living standards of residents of Chuxiong Yi Autonomous Prefecture in southwest China's Yunnan Province.
In Chuxiong, there are over 70,000 women doing embroidery. The industry is now worth over 100 million yuan (about $14.11 million), according to Xu Xiaomei, head of the prefecture's publicity department.
Xu said Yi embroidery's appearance at NYFW was a successful attempt to promote the intangible cultural heritage on the world stage. As more people home and abroad learn to appreciate the aesthetic of the technique, the industry will grow at a faster pace and Chuxiong's female embroiders can live a more decent life.
"How to help the female embroiders in Chuxiong to live a more decent life? We should transform their embroidery works into merchandises and put them on the market. That's what we entrepreneurs should do," Tong added.
Most Popular