Divide candidates becomes more acute in third Democratic debate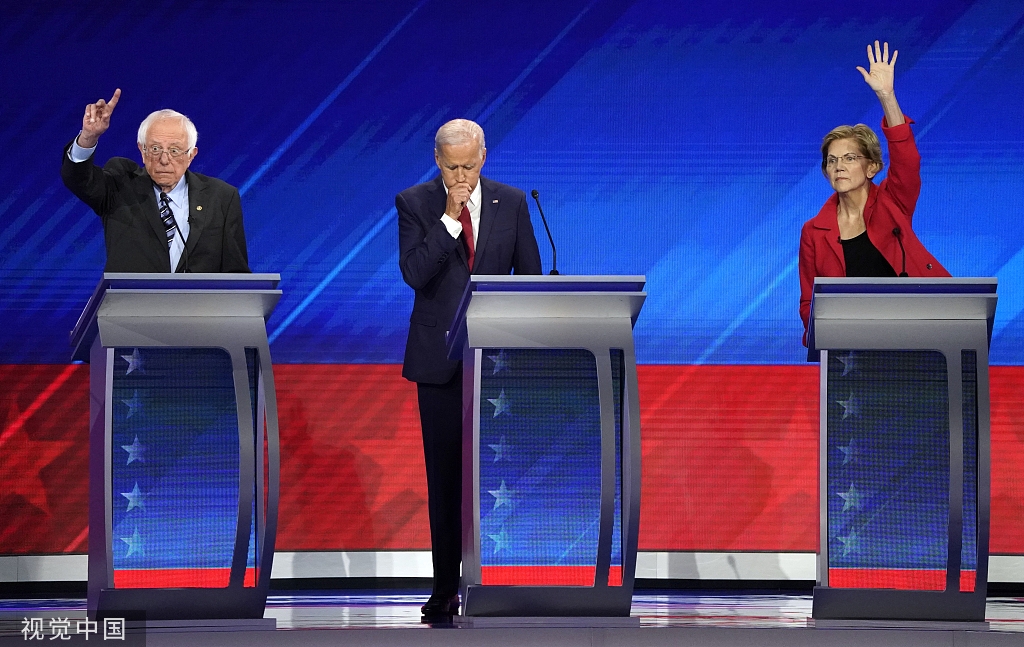 HOUSTON - As 10 candidates took the stage here Thursday to engage in the third round of Democratic debate, the divide between the two ideological wings of the party is ever more acute, with cl*-ashes erupting on healthcare, gun control and trade policies.
The battle for how the Democratic party should take on Trump lasted throughout the debate, with Senators Bernie Sanders and Elizabeth Warren pitted against former Vice President Joe Biden, and Senators Amy Klobuchar and Cory Booker.
The differences between the groups of candidates are becoming more acute as the election cycle progresses, as both sides are intensifying efforts to boost support in order to "stay alive" in the campaign.
The debate imposed a much higher threshold for candidates, each of whom must enjoy at least 2 percent support rate in four national polls and have at least 130,000 individual donors. The new threshold has forced 10 candidates to miss the debate.
U.S. billionaire Tom Steyer on Sunday became the 11th Democratic candidate to qualify for the fourth debate scheduled for October.