Cherished family values inspire nation to realize rejuvenation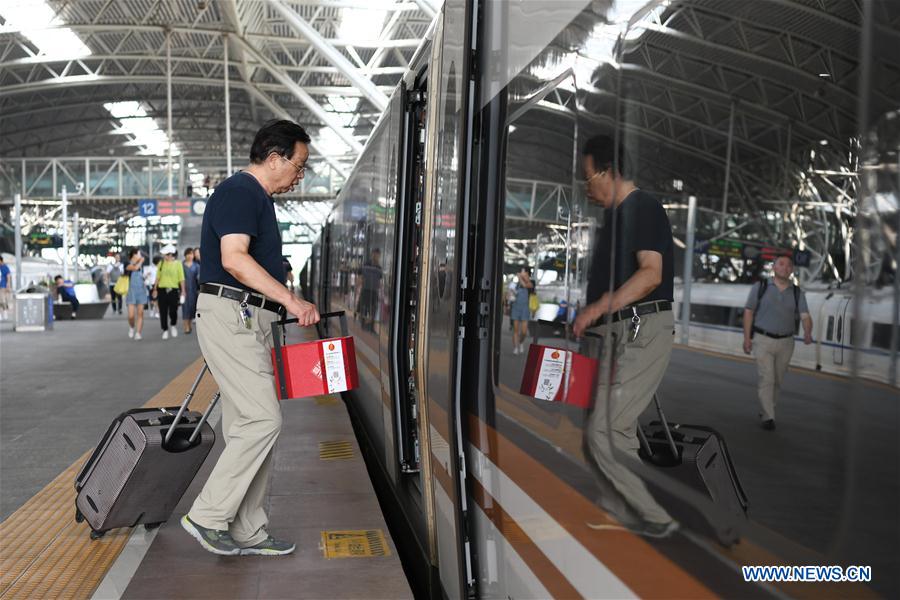 BEIJING - Sun Hehong's schedule for the Mid-Autumn Festival is full. Besides going to work and visiting friends, he will join a hearty dinner with his family.
"In my childhood, the festival meant simply eating mooncakes. Nowadays we have rich meals, enjoying not only the food but also a happy and cheerful atmosphere," said Sun, founder and chairman of a logistics company based in eastern China's coastal city of Qingdao.
The Mid-Autumn Festival, which fell on Friday this year, is celebrated on the 15th day of the Chinese lunar August. It is all about traditional Chinese family values of reunion, unity, harmony and prosperity. People usually hold family gatherings and celebrate good harvests.
FAMILY VALUED
Family harmony has been regarded as the basis for any undertaking among many Chinese.
In a speech to extend Lunar New Year greetings to Chinese people at home and abroad in February 2015, President Xi Jinping stressed family bonds and family education, saying Chinese traditions and virtues of family harmony and affection should be promoted to ensure that the young grow up healthily and senior citizens are taken care of well.
When it comes to family education, Sun said he had been deeply influenced by his parents as well as such traditional virtues as integrity and credibility.
"My mother instructed me to be responsible, grateful and enterprising when I was young," said Sun, who has been inspired by his hardworking parents to redouble efforts for a prosperous life.
Gao Aida, a retired teacher in Beijing, usually partakes in an ordinary meal while chatting with her frugal parents during the Mid-Autumn Festival. Her 91-year-old father Gao Zhentong specializes in structural fatigue and reliability research at Beihang University.
"My father sets a good example to us with his lifelong devotion to the country and lofty personality," she said, praising his selfless and modest character.