Castle culture draws experts to Jincheng forum
Share - WeChat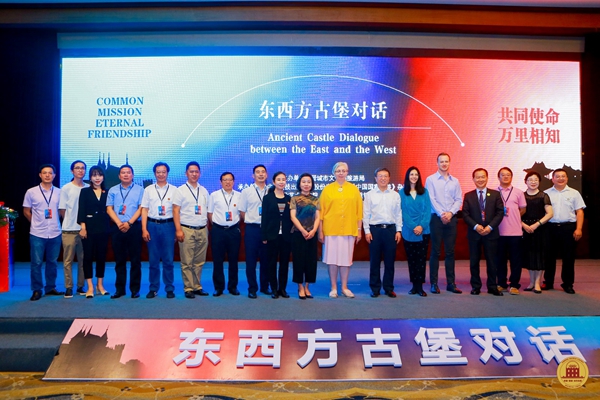 A forum where domestic and foreign attendees discuss how to better preserve and develop ancient castles wrapped up on Sunday in Shanxi province's Jincheng, a city hailed as "City of Ancient Castles".
The city in North China is renowned as the location of the Taihang ancient castle clusters, composed of 117 castle sites, most of which can be traced back to the Ming Dynasty (1368-1644) and Qing Dynasty (1644-1912).
Held by the local culture and tourism bureau, the two-day 2019 Ancient Castle Dialogue Between East and West attracted officials and experts from France, Lithuania, Hungary, Ukraine, Ecuador and China to work out ways to protect cultural heritage, promote the ancient castles in Jincheng as popular tourist attractions and boost academic exchanges on castle culture between China and some European countries.