Earning a green living through art with plants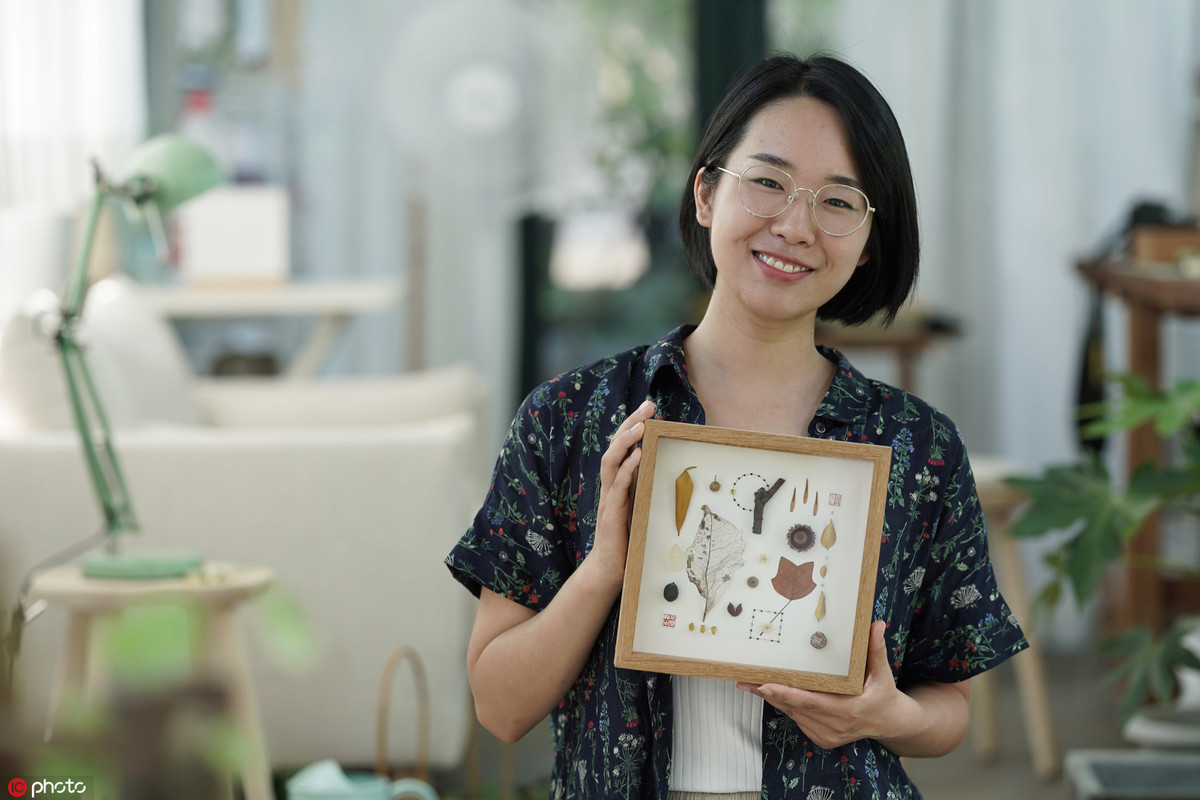 A woman fascinated by plants finds her own way to earn a living by turning them into art in Hangzhou, East China's Zhejiang province.
As part of the post-1990 generation, Lv Jie started to study different types of plants at university and, after her graduation in 2016, opened a store on Taobao selling artworks made with plants.
To create a place to realize her dreams, Lv rented an abandoned bus and turned it into her current studio, where she could focus on making products she loves.
Lv tried to find a normal job as an assistant to the general manager of a horticultural design company, but the boss encouraged her to continue to pursue her dreams.
Making art with plants is still a niche market in China, so the major profits from Lv's business come from teaching others how to make the artwork as well as sales through preorders of products.
Lv said she loves nature, so creating artworks with plants is a way to express herself and the most suitable way to make a living at present.